Kitchen Fundamentals: Goat Cheese
Before we go any further, yes this is a recipe for homemade goat cheese and yes you can absolutely make it yourself. Making cheese has long been on my list of kitchen projects to try. It's not something I would have attempted in the early years of this blog because I probably would've been too nervous to waste ingredients if it didn't work, and I likely would've assumed it would be way too difficult. I would have been wrong, obviously, which is why I'm telling you this. I don't want you to be under the same (false) impression I was.
I got the book One Hour Cheese recently, and I wanted to immediately try every single recipe. Since goat cheese is a favorite of ours, that was the first recipe I chose. It doesn't use any special ingredients – just cream, goat's milk, and vinegar. Once everything is heated on the stovetop, the curds drain for a few minutes and then are cooled and rolled into a log. It's much simpler than I could've ever imagined, and the result is nothing short of fantastic.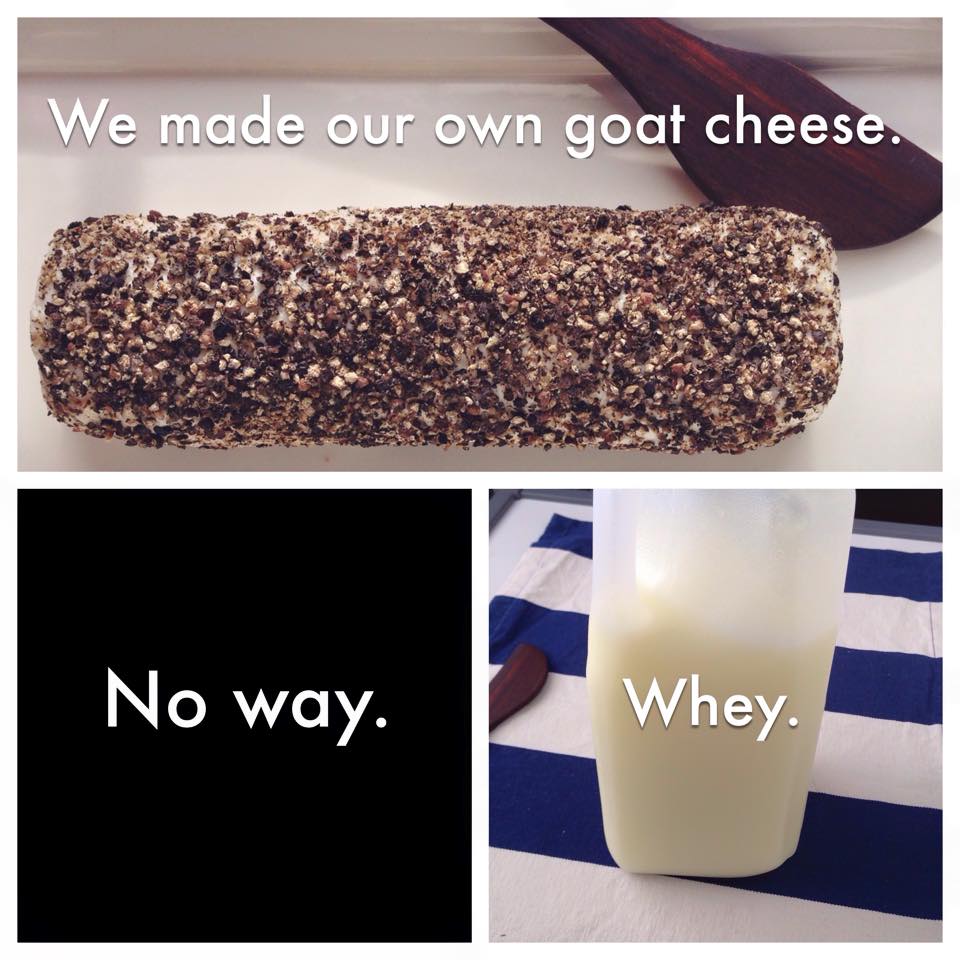 Creamy and rich, this goat cheese is good enough to spread on everything. It's milder than other goat cheeses I've had, thanks to the heavy cream. I like the tanginess of goat cheese, and while this one didn't have quite as much as I'm used to, it was still insanely delicious. We paired it with some cherry butter that we canned last summer, and I think it would go equally well with honey.