Pasta with Cauliflower, Peppers and Walnut Pesto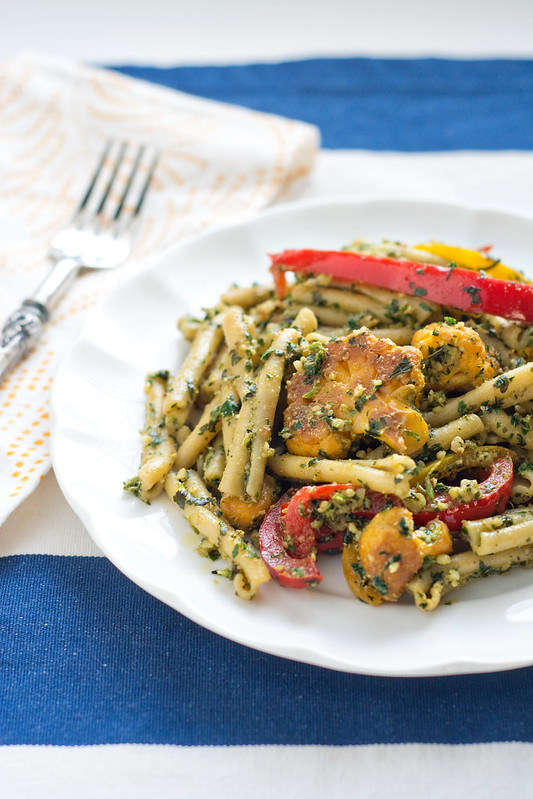 Yes, I know two out of the last three recipes I posted have cauliflower. And yes, I also know that I'm forever singing the praises of pesto. Heck, I've even shared the recipe for this pesto before. What can I say? I like pesto a lot, and it's one of the few things I never seem to tire of.
Richmond, I'm guessing like a lot of places, is going through this weird, not-quite-spring phase. I'm ready for full on warmer days, lingering outside listening to birds chirp and Clara squeal as she plays in the yard. This pasta is another one of those meals that perfectly bridges the gap between seasons. It's simple, colorful and insanely flavorful. It gets my toddler to eat cauliflower and peppers in a way other than right off the cutting board. And you know what's even more fun than cauliflower? Orange cauliflower. This pasta is such a fun way to brighten up dinner time.