Enchanted Fairy Garden: Clara's Fourth Birthday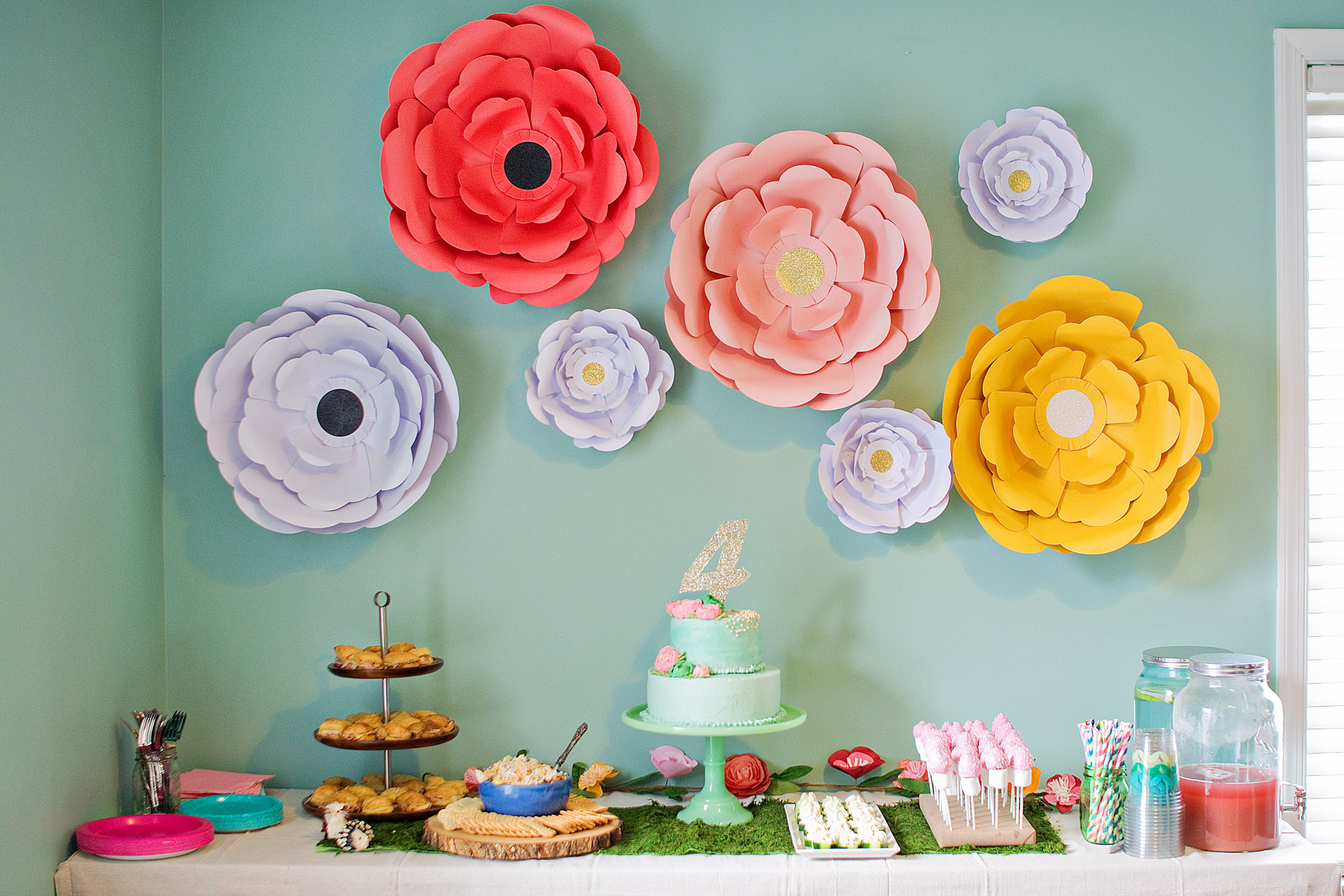 Clara celebrated her fourth birthday a couple weeks ago. When we started discussing her birthday party back in January, I was certain she would want a mermaid themed party. She surprised me when she asked for a fairy party instead, but I was totally up for it. I love that she loves such whimsical things, and I was really excited to plan this party.
Our computer was on its last leg, but we got a new one just in time for me to make Clara's invitation. I'm sort of obsessed with the flowers on it. I might need to turn them into a wall print for my room!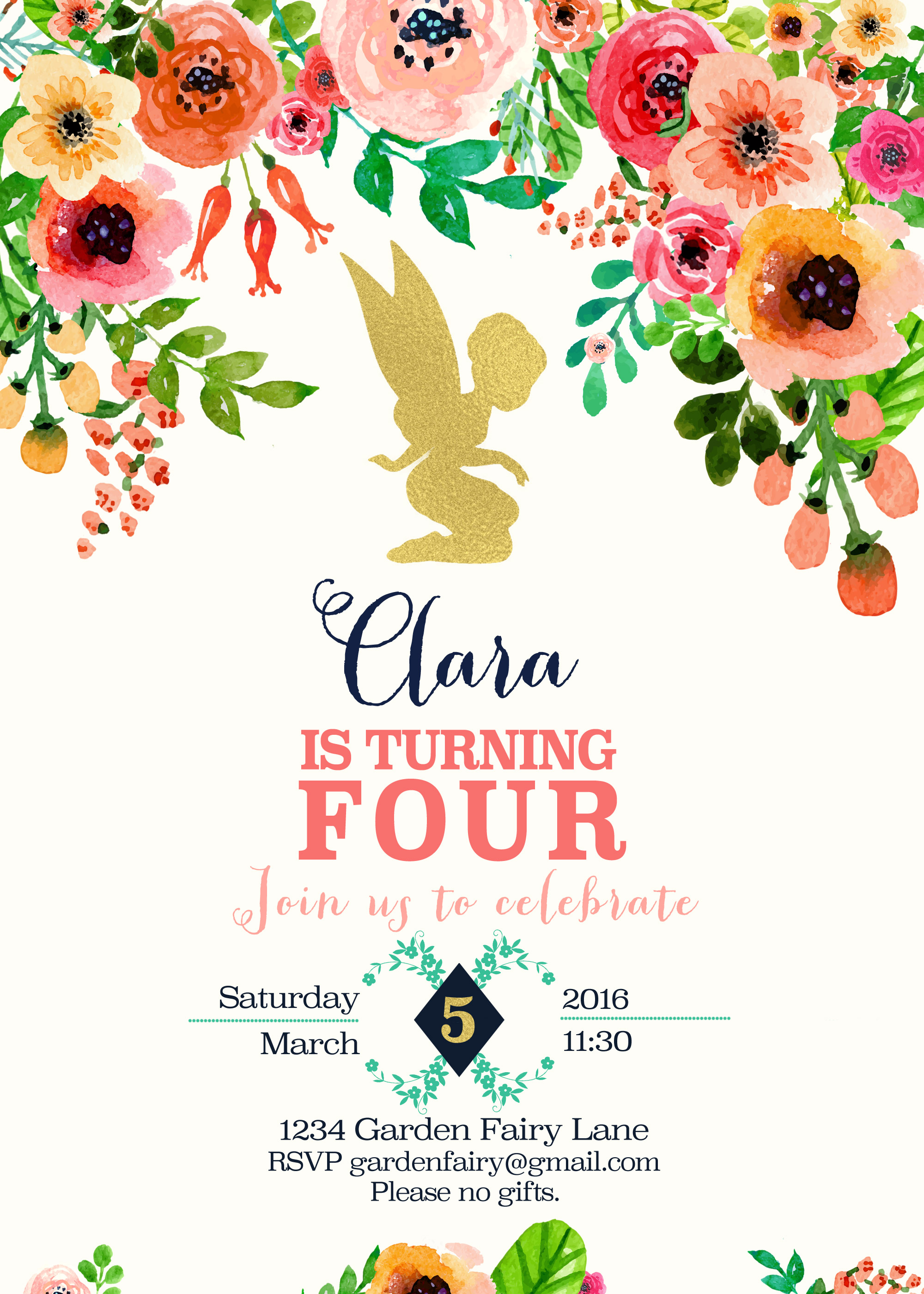 If her birthday fell a bit later in the spring, I would've loved to plan an outside party. However, we can never count on what the weather will be like here in early March. There's always a good chance we could get snow, so we play it safe and keep her parties inside. So I did my best to bring the outside in as much as I could for this party. Clara loves flowers, and I was thrilled to find paper flower kits on clearance at Michael's. They were the perfect backdrop for the food table, and I didn't have to individually cut petals. Total win. Eric and I assembled them at night after Clara went to sleep, though I will tell you that if you try these kits you should skip the tape that comes with them and go straight for the hot glue. I also made a flower crown for Clara by hot gluing fake flowers (leftover from other craft projects) to coiled floral wire.
In previous years, our wine bar was always a bit small for the food and drinks. Knowing that, I decided to use my desk as the serving area this year. It's longer and in the same room as our wine bar (our "dining" room is really an office/playroom), and it was the perfect size to hold all of the food and drinks. We put most of the office things under the desk, and a canvas drop cloth served double duty covering the desk and acting as a tablecloth. I used a moss runner to add a bit of greenery, and I put paper flower garland (that will soon be hung in Clara's bedroom) on the table behind the food. This is definitely my favorite table setup to date.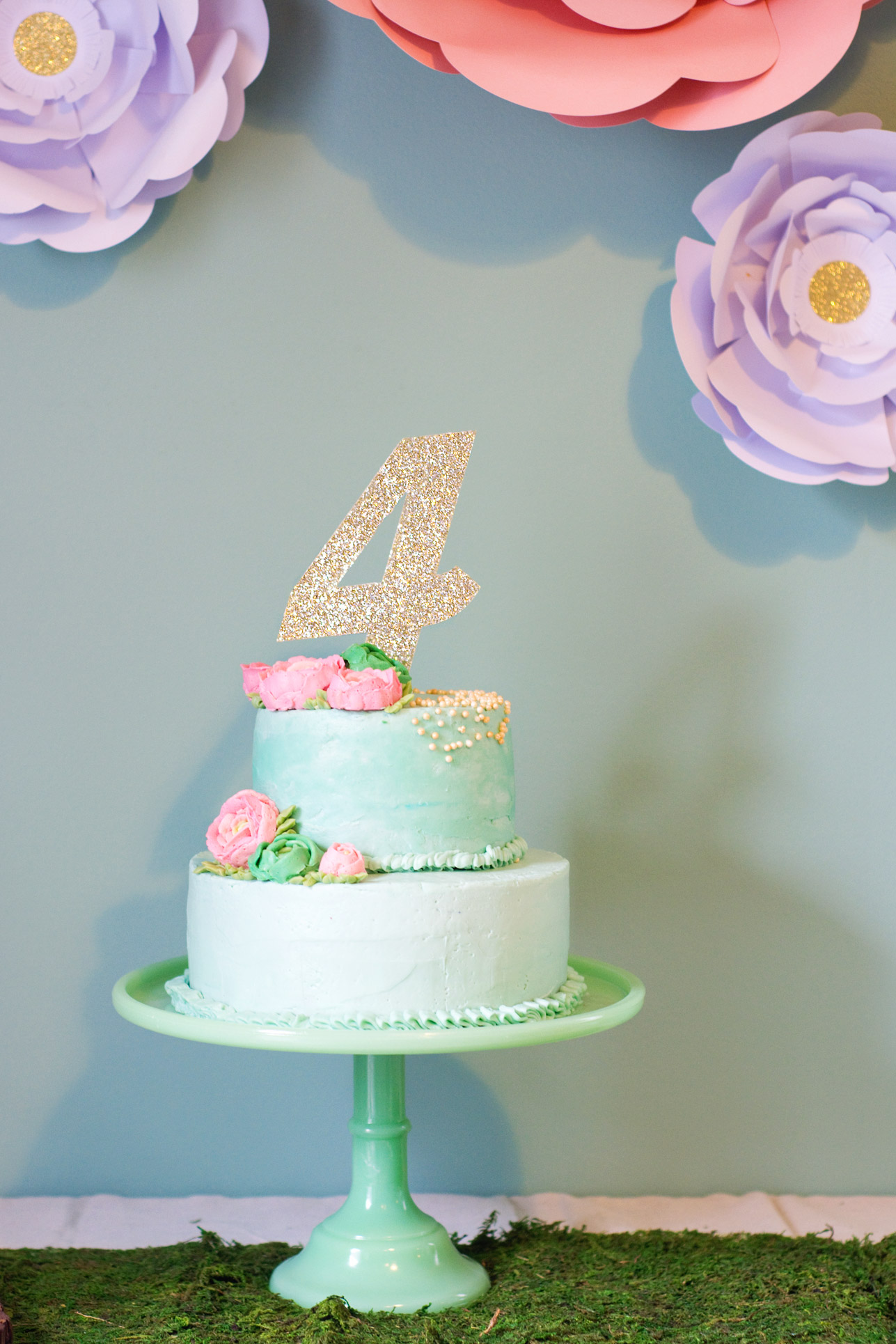 I wanted to keep the food simple and easy to eat. Clara's single request was a pink cake with blue frosting and pixie dust. I tried out buttercream flowers and succulents for the first time and am really happy with how they turned out. Knowing I couldn't forget the pixie dust, I added a little sprinkling of sugar pearls that I tinted with gold luster dust. I used my Silhouette to cut a 4 out of glitter cardstock, and I hot glued a wooden skewer to the back to turn it into a cake topper.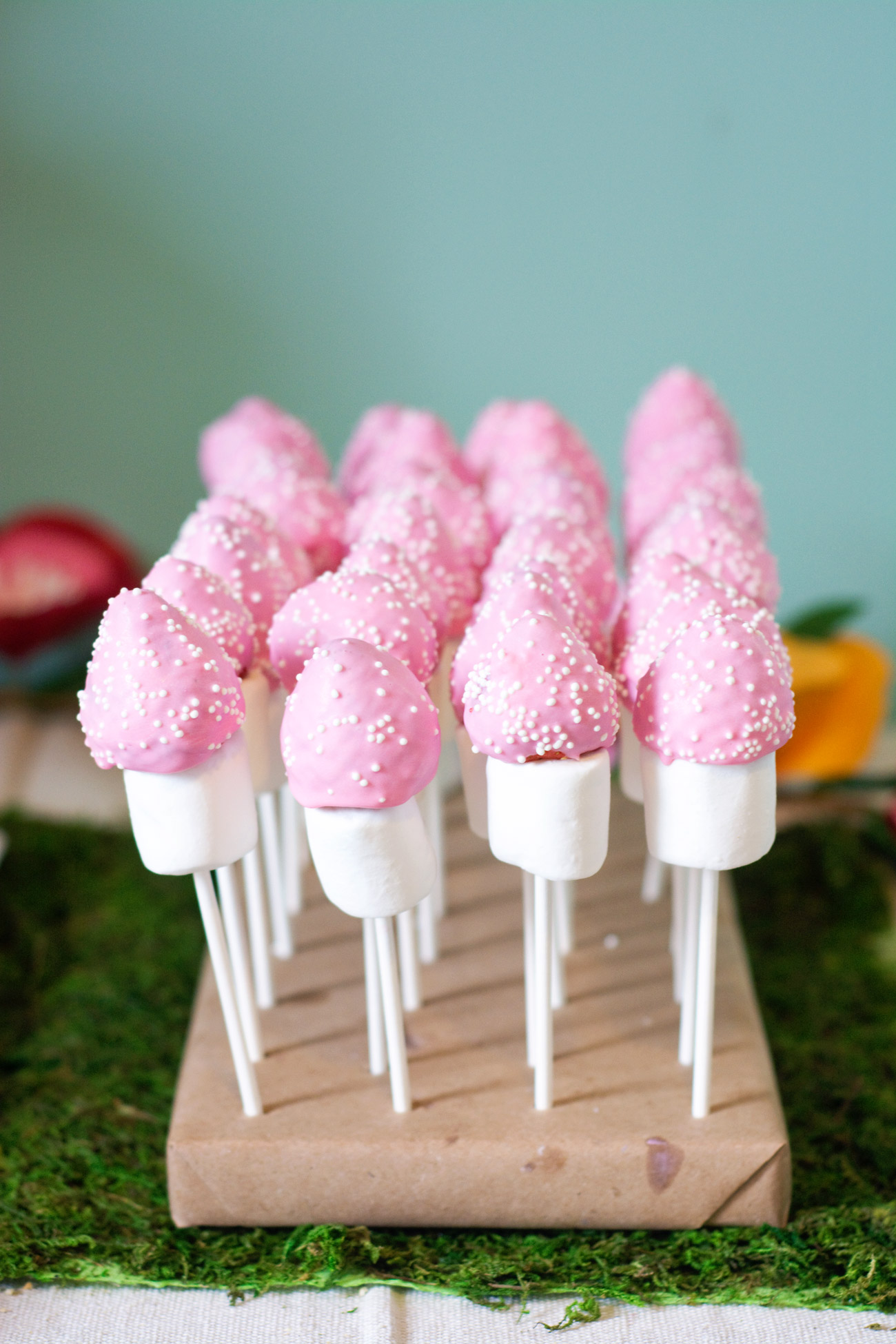 The menu included:
Ham and Swiss puff pastry sandwiches
Apricot basil chicken salad with butterfly crackers
Cucumbers with Boursin cheese
Strawberry "mushrooms"
Strawberry cake with Swiss meringue buttercream
Pink tropical punch
Pear and vanilla bean infused water
Homemade pixie sticks (favors)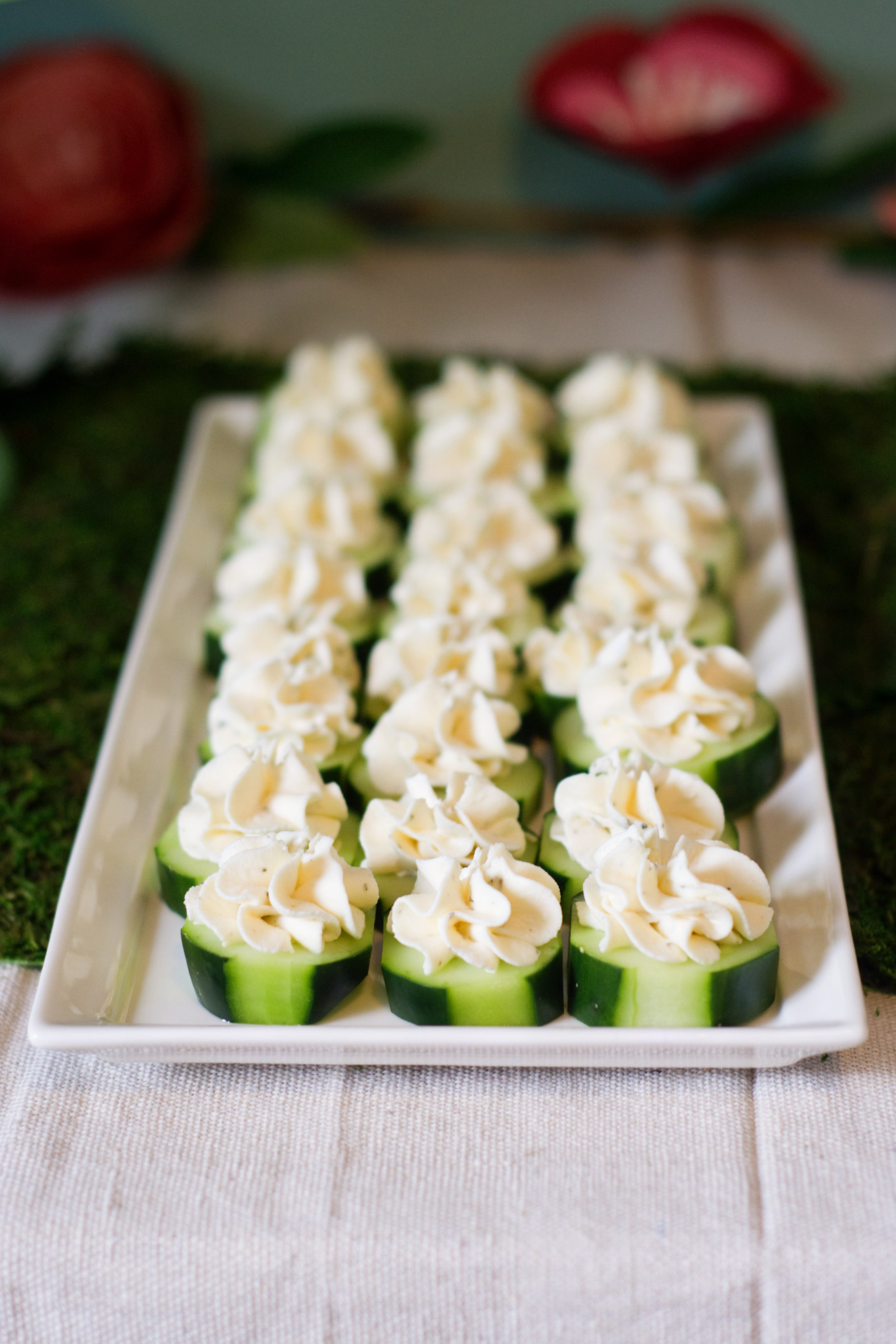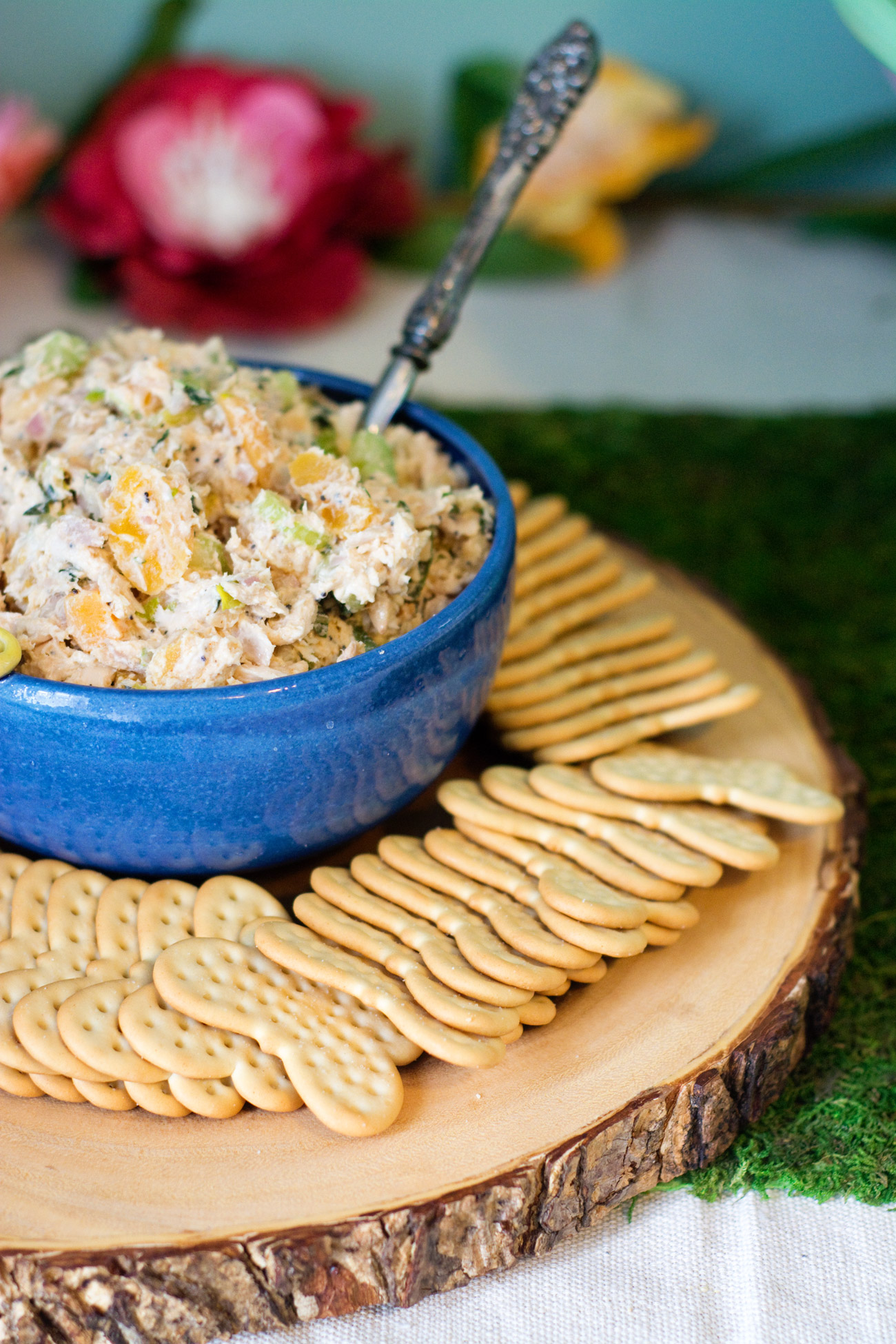 We had two party activities: coloring butterfly/gnome masks and making pretzel "fairy wands." I found the masks at Michael's and set them out with a few jars of markers, and the kids did that as other guests were arriving. Clara has loved playing with hers in the weeks following the party.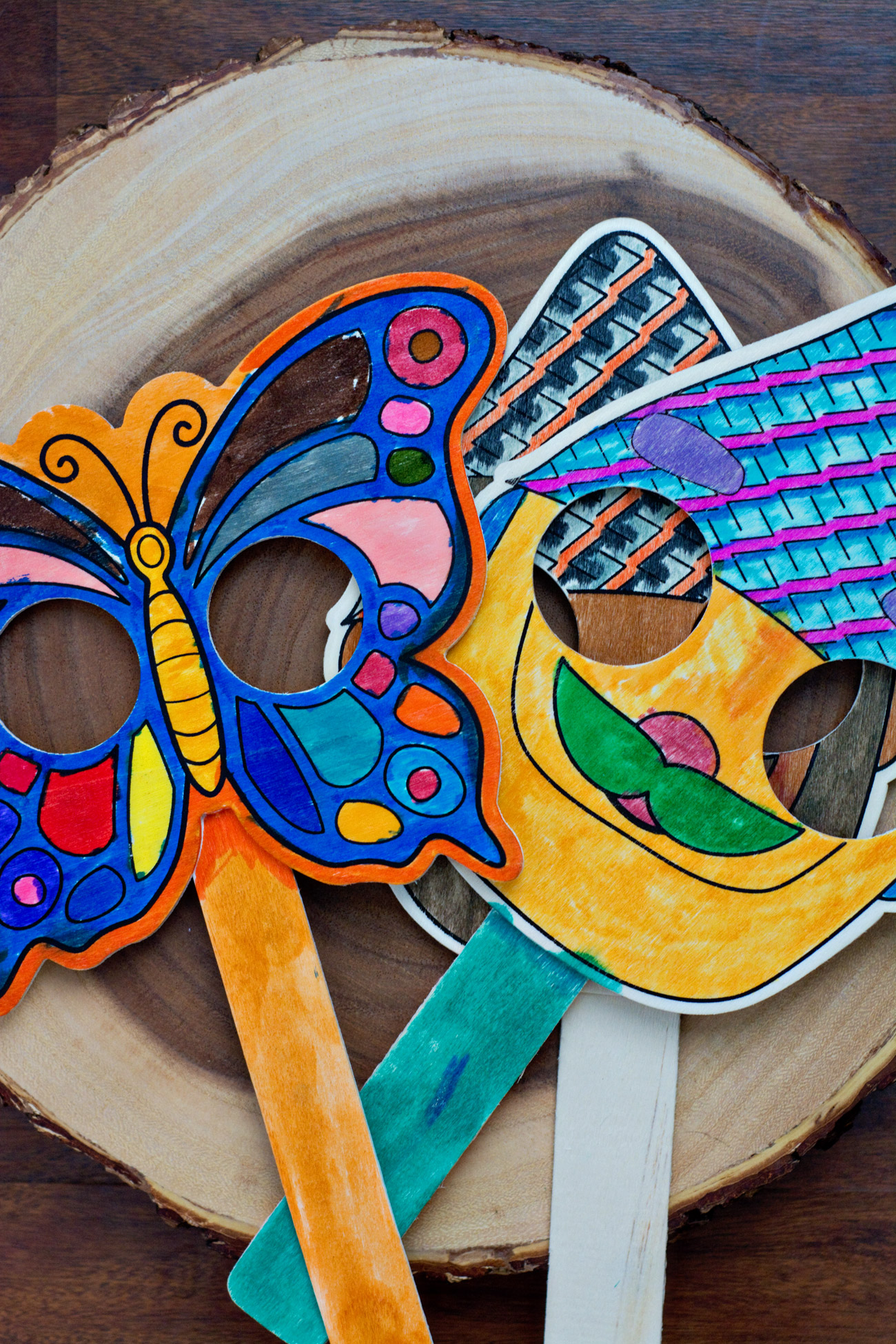 The pretzel making was really messy, which I guess is to be expected when 3-5 year olds are playing with candy melts and sprinkles. Still, it was so much fun. I planned on letting the kids take their pretzel wands home, but most of them ate them before the candy melts even dried. Oops.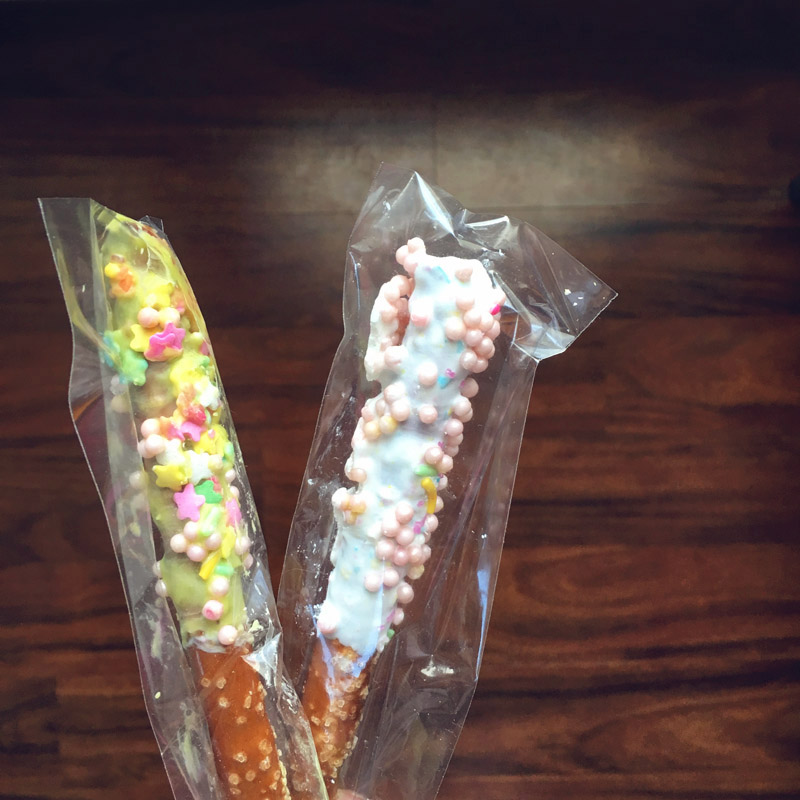 I somehow forgot to get a picture of the homemade pixie sticks, but I'm so thankful to Eric and his sister for working on them while I made the cake. We used freeze dried fruit from Target and followed this tutorial on how to make them. It was pretty tedious getting the powder into the straws, but the homemade stuff is worth it. It was so tasty!
We had such a wonderful time celebrating our sweet girl and are so thankful to the people who made her day extra special. Clara is a loving and incredibly kind girl who has a huge heart, and the past four years with her have shown us so much about the wonder of seeing the world through her eyes.