Peanut Butter Chocolate Waffles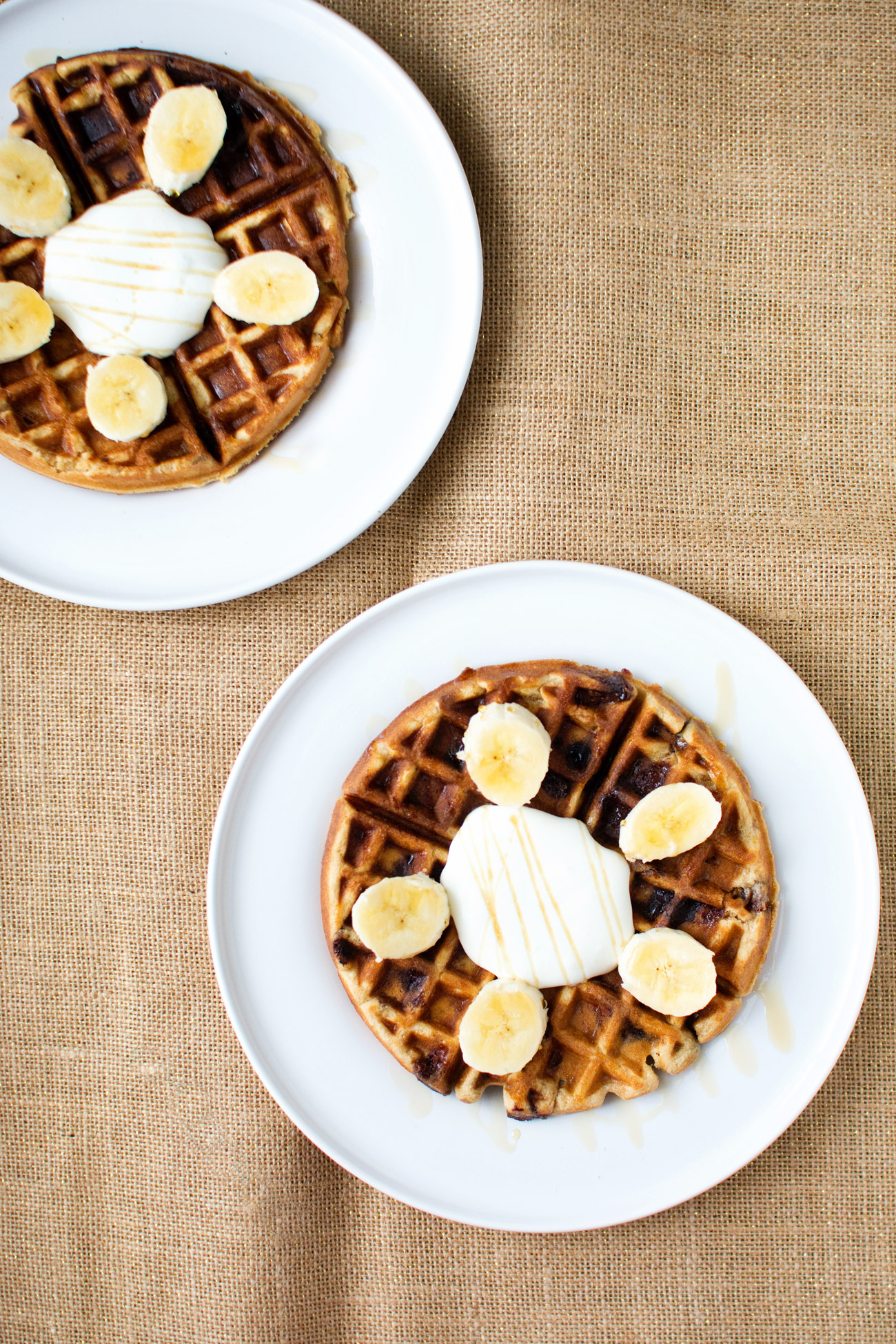 Waffles are probably Clara's favorite breakfast food, and that's saying a lot considering how much she loves breakfast foods. We served waffles at her second birthday brunch. We have a tradition of making the eggnog variety on Christmas morning, and birthday waffles (our regular recipe + sprinkles) have made appearances here, too. It's safe to say we are a waffle-loving family.
These waffles are flavored with peanut butter and studded with glorious pockets of melted chocolate. Do I really need to say more? You can make them decadent by topping with freshly whipped cream, or you can use honey or maple sweetened yogurt to lighten things up a bit. Slices of banana pair especially well with the peanut butter and chocolate. These waffles are weekend breakfast done right.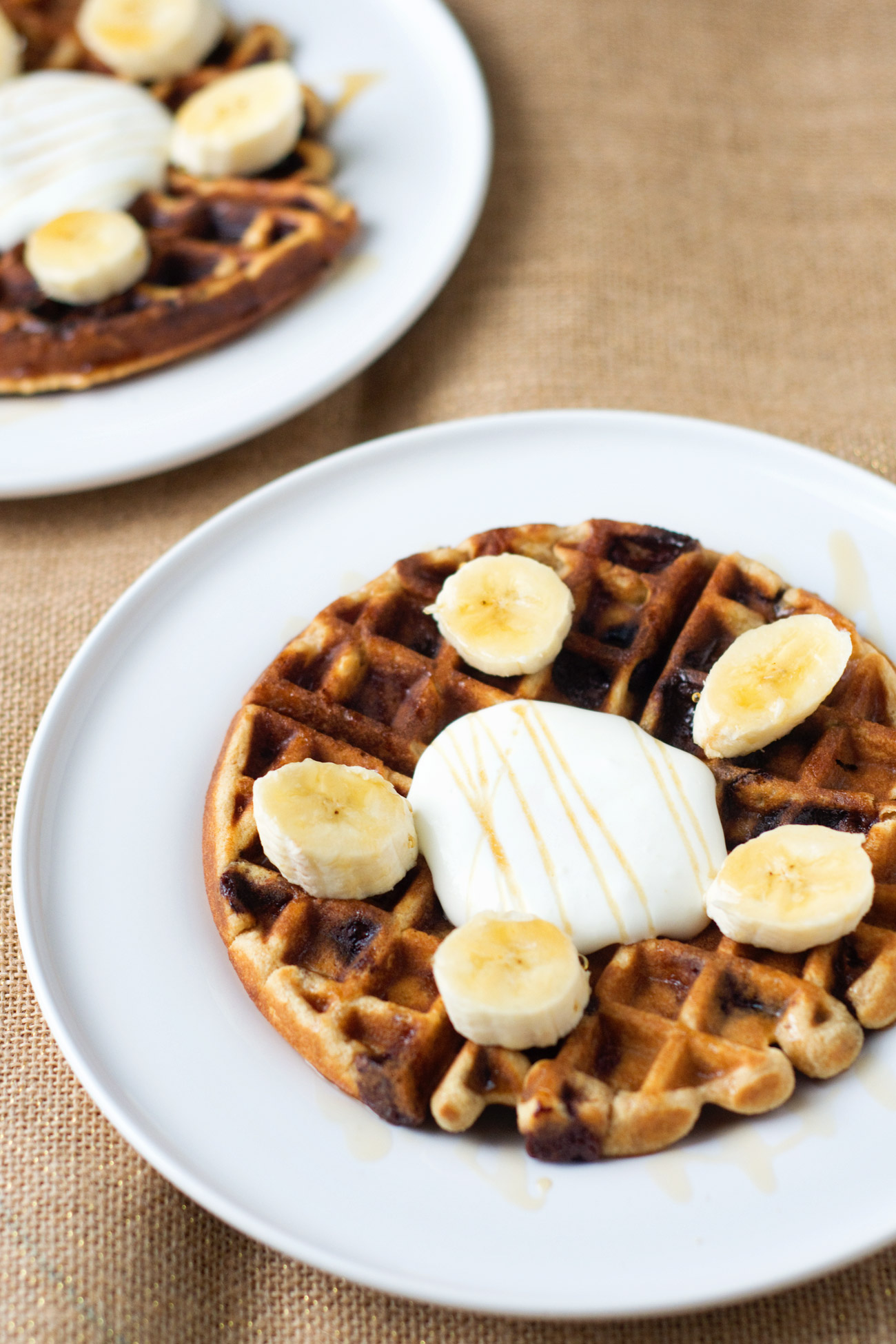 Ingredients
For the waffles:

1 cup white whole wheat flour

2 tablespoons baking powder

¾ teaspoon kosher salt

½ cup creamy peanut butter

½ cup sugar

4 tablespoons unsalted butter, melted

2 large eggs

1 cup milk

½ cup dark chocolate chips

For topping:

1 cup greek or plain yogurt

2-3 teaspoons honey or maple syrup

Sliced bananas

Turbinado sugar, for sprinkling
NOTES:
You can use all-purpose flour in place of the white wheat or use a mixture of all-purpose and whole wheat. For topping, Greek yogurt will be thicker, but plain yogurt, while thinner, tastes just as good.
Directions
1

To make the waffle batter, whisk together the flour, baking powder and salt in a small bowl. In a medium bowl, combine the peanut butter and sugar and mix briskly with a spatula to soften the peanut butter. Whisk in the melted butter, then whisk in the eggs, one at a time, mixing just until smooth. Gradually whisk in the milk, then add the flour. Stir until just combined, then fold in the chocolate chips. Set batter aside for 10 minutes before cooking.

Cook the waffles in a waffle maker according to the manufacturer's instructions. Yield will vary depending on size/shape of waffle maker.

2

To make the topping, combine the yogurt and honey or maple syrup. Adjust taste as desired. Top each waffle with a dollop of yogurt, sliced bananas and a sprinkling of sugar or drizzle of maple syrup.