Peanut Butter Chocolate Waffles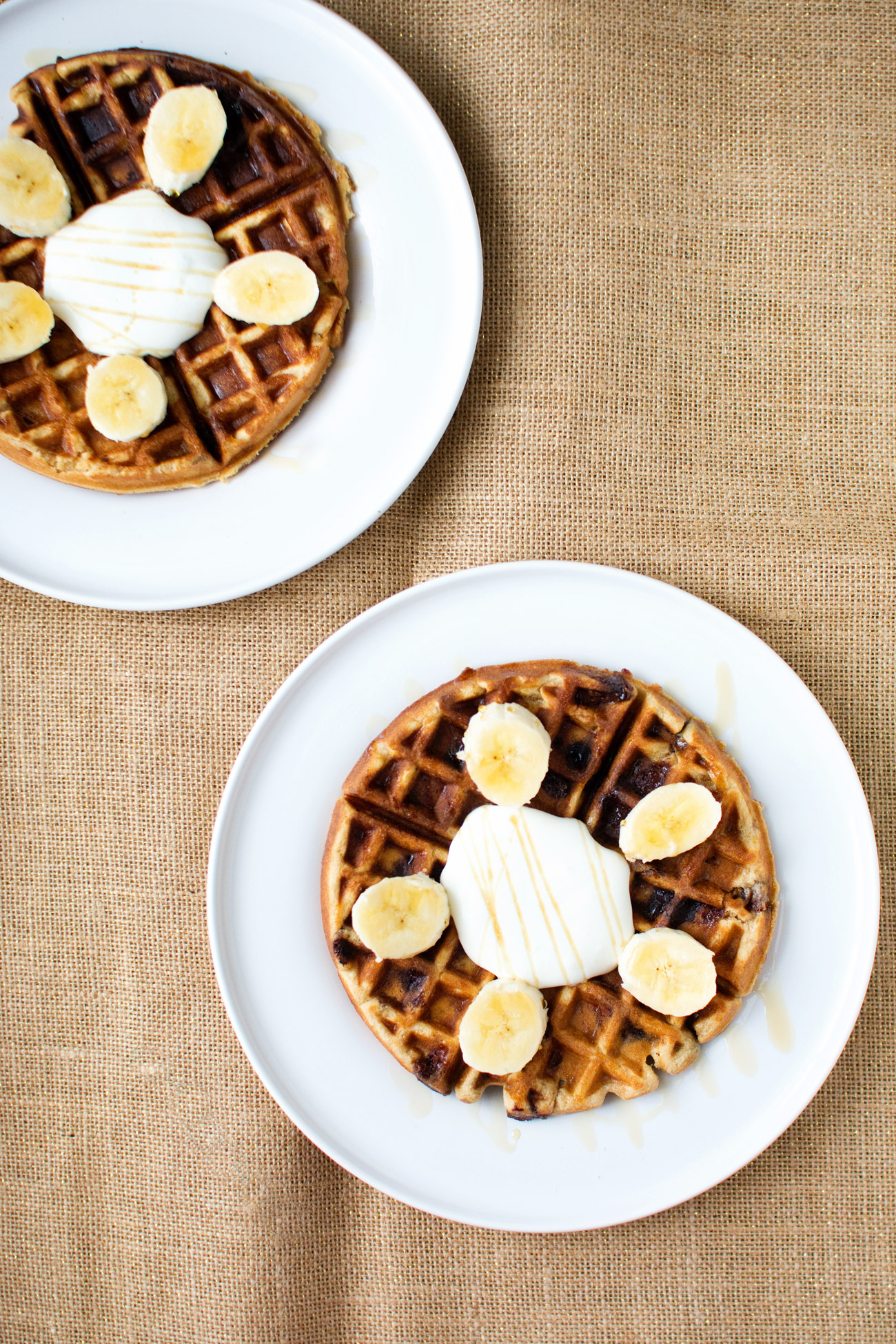 Waffles are probably Clara's favorite breakfast food, and that's saying a lot considering how much she loves breakfast foods. We served waffles at her second birthday brunch. We have a tradition of making the eggnog variety on Christmas morning, and birthday waffles (our regular recipe + sprinkles) have made appearances here, too. It's safe to say we are a waffle-loving family.
These waffles are flavored with peanut butter and studded with glorious pockets of melted chocolate. Do I really need to say more? You can make them decadent by topping with freshly whipped cream, or you can use honey or maple sweetened yogurt to lighten things up a bit. Slices of banana pair especially well with the peanut butter and chocolate. These waffles are weekend breakfast done right.