Peanut Butter "Cookie Dough" Bites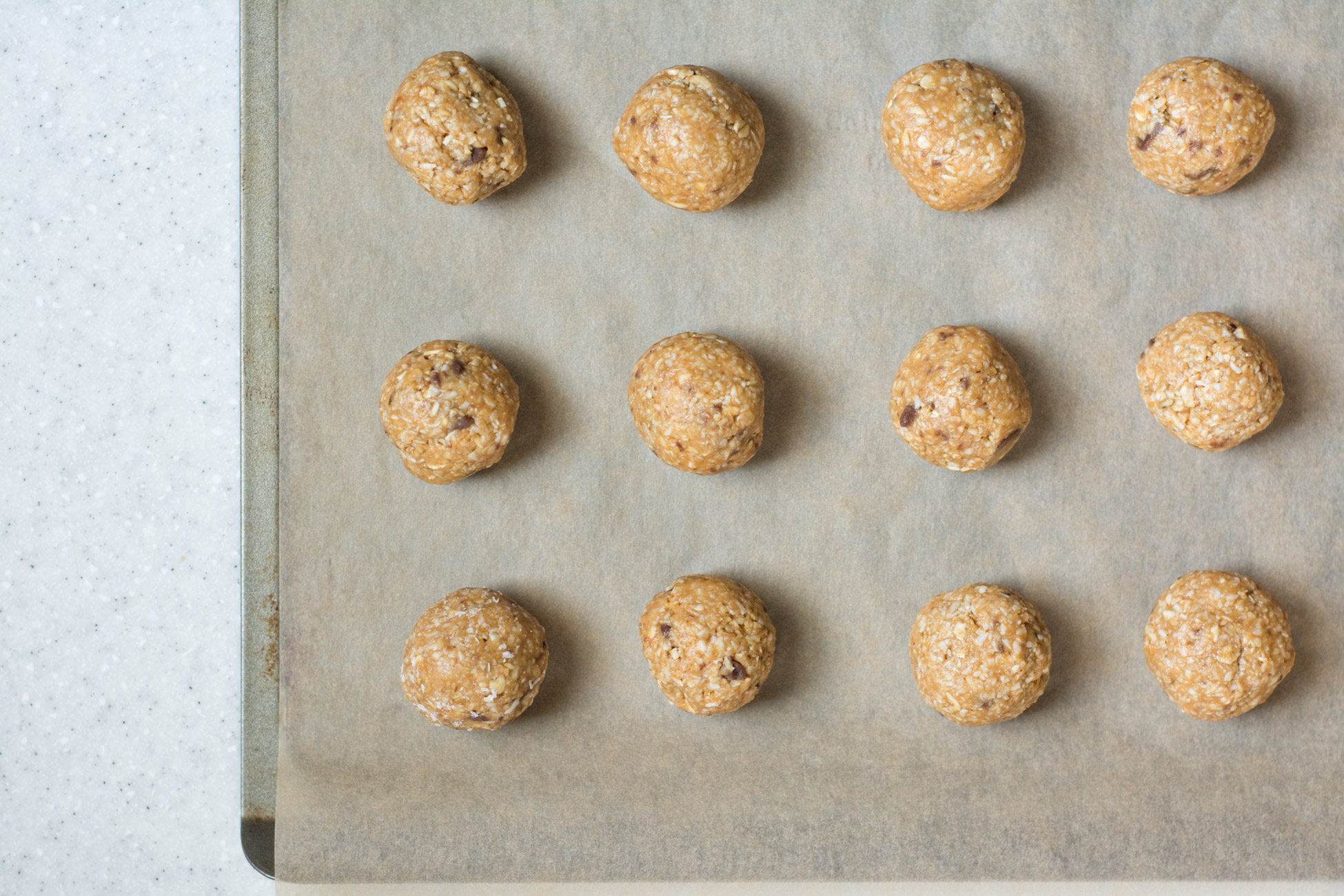 With less than three weeks to go until my due date, I've been preparing by making a lot of food to store in the freezer. We have plenty of quick-fix meals that will likely be in heavy rotation when the baby arrives, so I've been focusing on breakfasts and desserts. Clara wakes up ready to eat every single day, and I know I'll be feeling the same way when I'm sleep deprived and nursing a newborn. Also, when is it ever a bad idea to have a few different types of cookie dough in the freezer?
Another thing I've been thinking about is what to stock up on to eat during labor. The hospital where I'm delivering encourages eating during labor as long as the woman feels up to it, which makes sense when you think about how much work it takes to deliver a baby. I also want Eric to have food to snack on even if I don't feel like eating, because he'll need to keep his energy up, too. Enter these peanut butter bites. They're exactly what I was looking for – delicious, easy to make, and the perfect size for snacking. Also, unlike some other snacks, these little treats will give us a boost of energy during a time we will most definitely need it. They're naturally sweetened with honey and filled with so many of my favorite things – peanut butter, dark chocolate, coconut.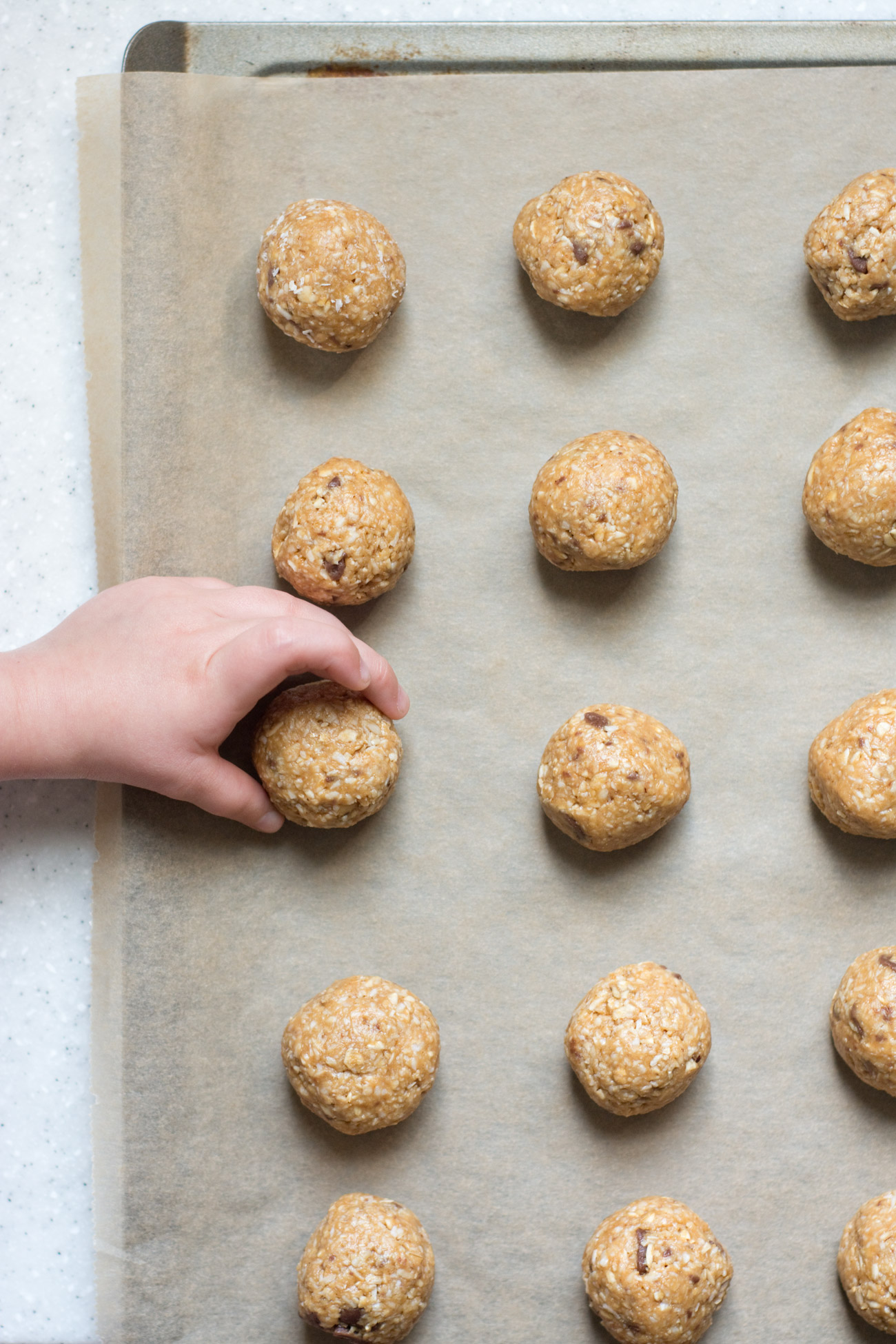 We took these to a child birth education class on Saturday, and they were a big hit. Clara has also clearly enjoyed snacking on them, and I have a feeling we'll be making a couple more batches before the baby makes his appearance sometime in the next few weeks. Then we'll probably make several more once he arrives because a nursing mama is a hungry mama, and I know I'll appreciate having something I can grab right out of the fridge to snack on.