Salted Chocolate-Caramel Bars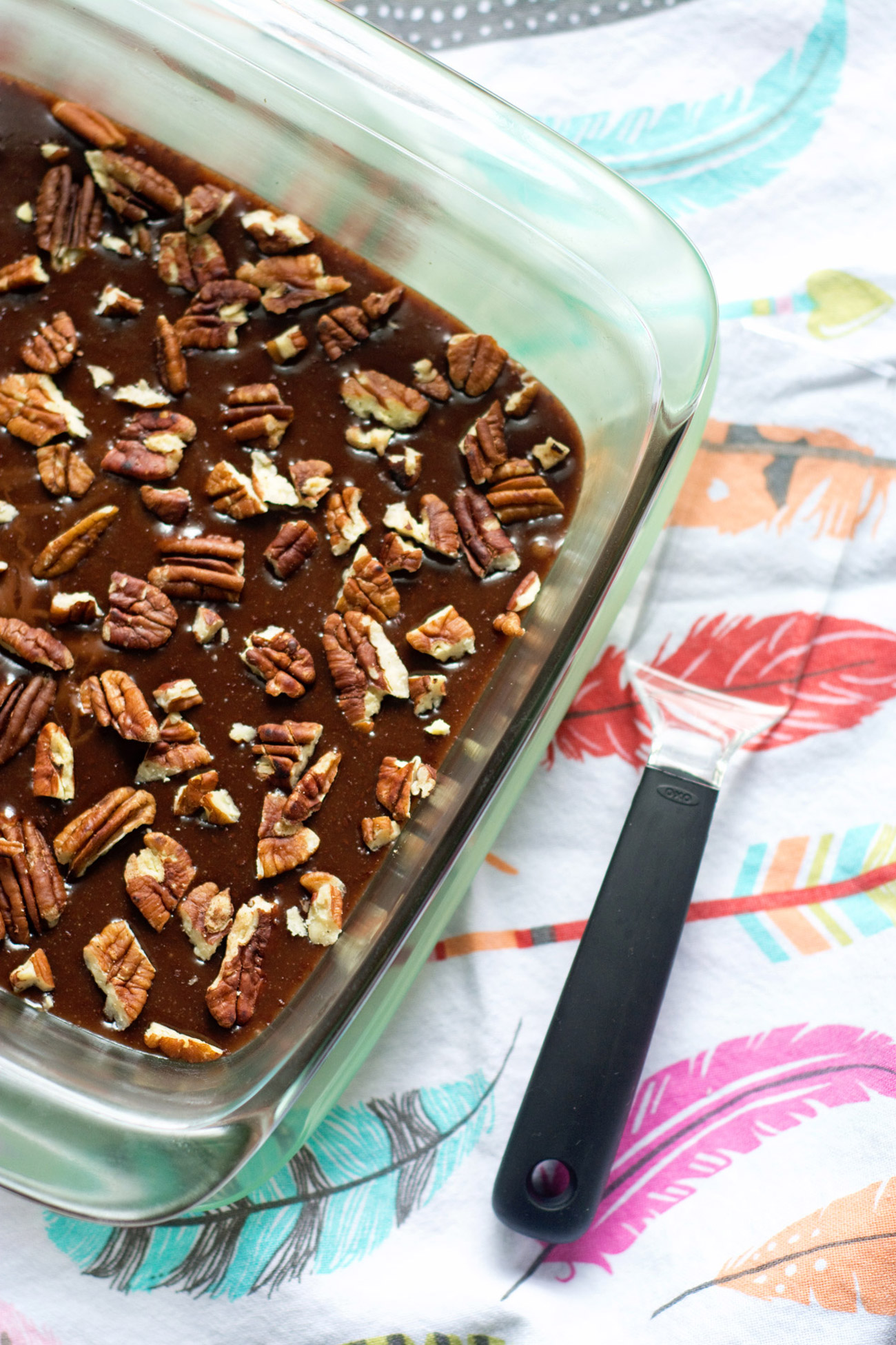 Today's treat is doubly sweet. Not only are these bars delicious, but they're raising money for a good cause. This post is helping to bake a difference with OXO to support Cookies for Kids' Cancer. For each post, OXO is generously donating $100 to this awesome organization. This is my third year participating in this campaign (see my 2014 and 2015 posts), and I'm happy to bake for this cause.
This year, OXO partnered with Dorie Greenspan, and this recipe comes from her soon-to-be-released book, Dorie's Cookies. These bars are nothing short of magical. A chocolate shortbread crust is topped with chocolate caramel, making for one insanely decadent treat. The shortbread crust came together easily with the help of OXO's Illuminating Digital Hand Mixer. I loved that I didn't need to get my stand mixer bowl dirty, and the light on the hand mixer came in handy while baking in my dark kitchen. It's ridiculous how little light there is in there at night. The mixer, with its intuitive digital controls, runs much more smoothly than my old one (that I bought in college), and it takes up much less space because the on-board beater clip, wrap-and-secure cord, and flat, stable base allow for compact, upright storage, something that is especially useful for me and my limited cabinet space.
I baked these lovelies in the Glass 2 Quart Baking Dish with Lid (OXO also sent me the 3 Quart version), and it was super convenient to be able to pop the lid right on the dish and put these bars into the refrigerator. These baking dishes are made from BPA-free borosilicate glass, and can withstand extreme temperature changes, which means you can go from oven to fridge or freezer worry free. That was especially useful for me as I was working on the caramel during one of Leo's short naps. OXO also sent me a Brownie Spatula, and it was perfect for serving up these gooey bars.
Clara was going crazy waiting on the caramel to set because, as she said, "It smells soooooo good that I can't wait." I totally gave her one while I took pictures of the rest. She didn't say a single word the entire time she was eating. I thought it was because the chewy caramel was taking her a while to eat, but once I tried one I understood. These are a truly decadent treat and are meant to be savored. Adding chocolate to caramel is pretty genius on its own. Put that over a chocolate shortbread, and top the whole thing with toasted pecans, and you've got a seriously awesome dessert. The punch of fleur de sel gives these a salty bite that plays wonderfully off the sweetness of the caramel. These are one of those desserts that you won't be able to stop going back to.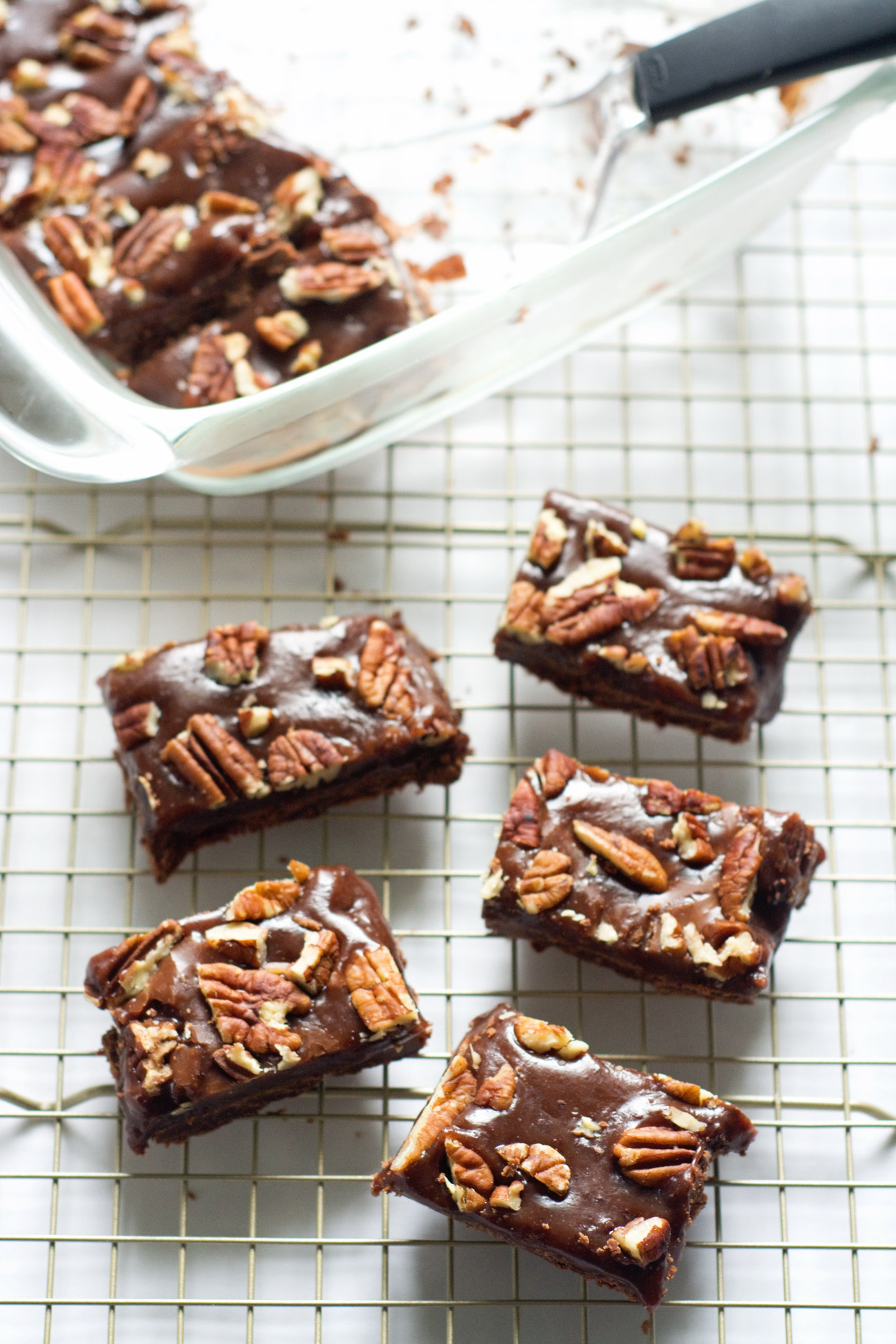 Full disclosure: I received OXO tools in order to make these cookies, but all opinions expressed here are, as always, my own. I would've written this post even if I hadn't received anything because OXO is donating $100 to Cookies for Kids' Cancer for each blog post.