Roasted Potatoes with Arugula and Parmesan
A simple side dish that's perfect for summer, these roasted potatoes with arugula and parmesan come together quickly with just a few ingredients.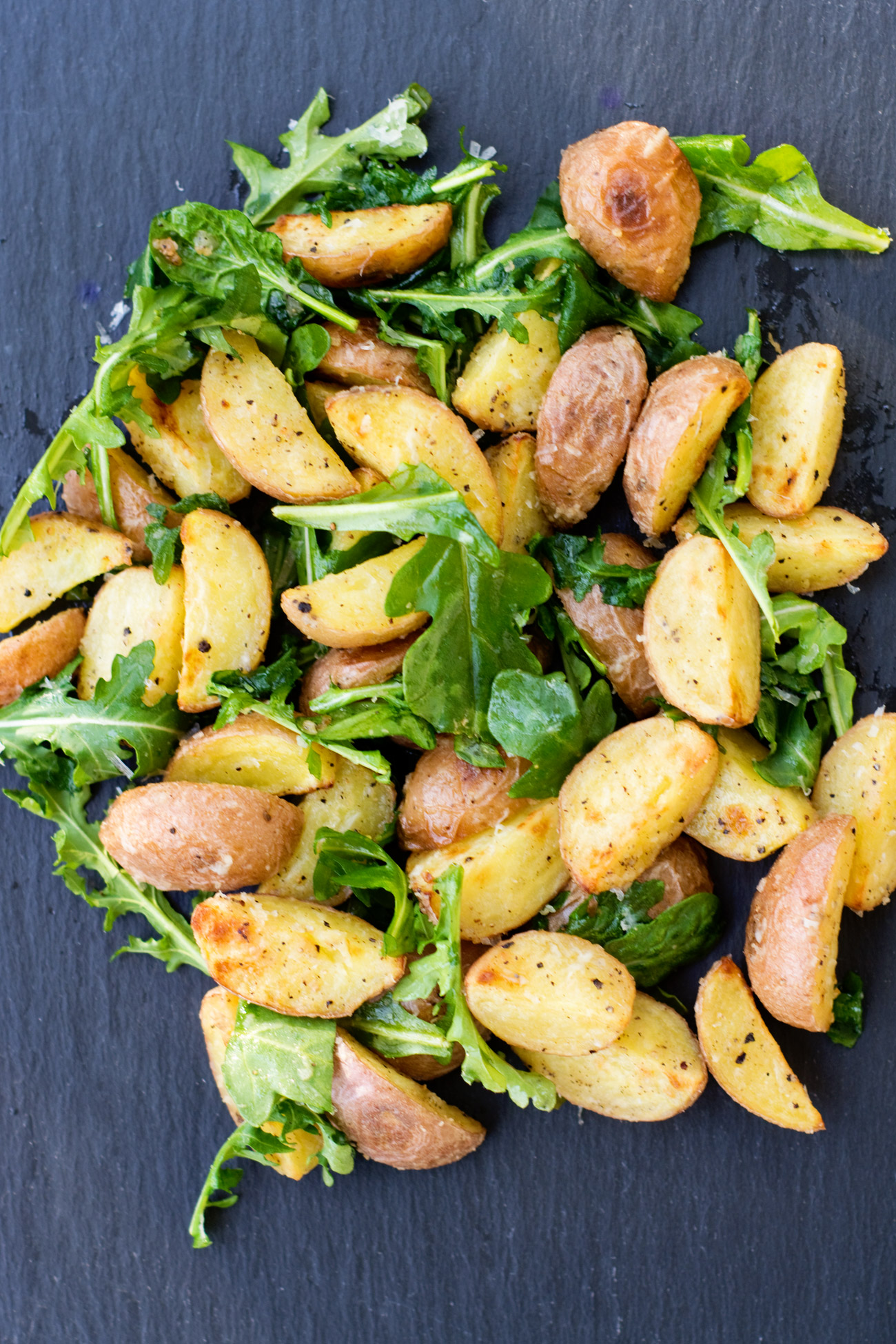 I used to be fairly hardcore about our weekly meal plan, but so many of our meals lately have been made up of random finds from the freezer, refrigerator, and/or pantry. I like the flexibility that gives us, and it also helps me use up ingredients that have been pushed to the back. I find that I'm much more creative when I'm trying to make a meal with what I've got on hand, and it definitely results in far less waste.
Our weather has been perfect for grilling, and I'm never short of ideas for what to grill as the main course. The sides are where I struggle. We often do kale (oh how I love charred kale), but sometimes I want something I can make inside while the main course cooks outside, especially when we're cooking for a group. Enter these roasted potatoes and arugula. We almost always have both of those on hand, so I can go from "I have no idea what we should make to go with this" to "Sweet, we don't even need to go to the store" in the time it takes to roast the potatoes.
This tangle of potatoes and arugula may not look like much, but there's a lot of flavor in this thanks to the peppery arugula, salty Parmesan and bright lemon zest. I love serving this as a side to grilled sausages or Parmesan chicken cutlets.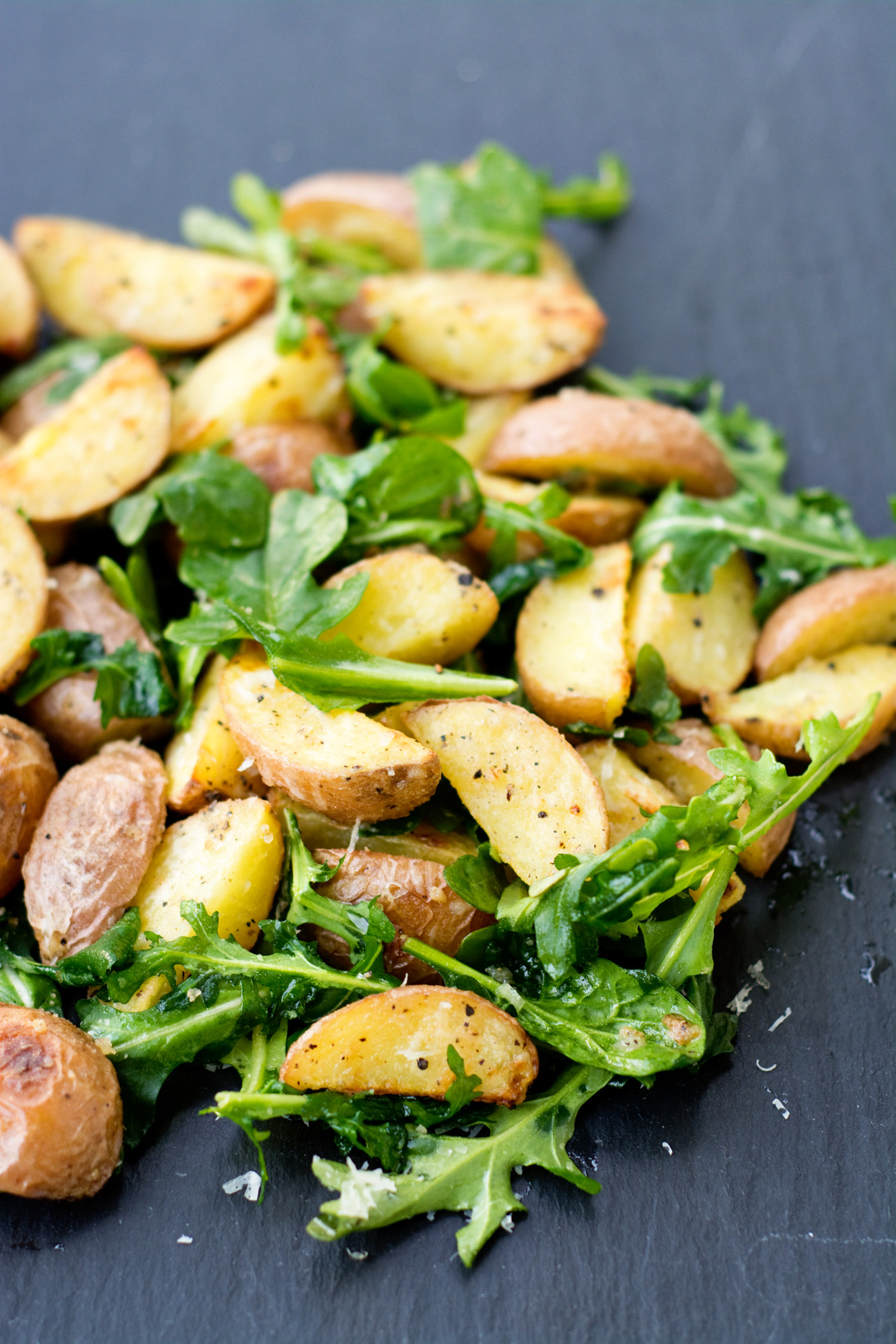 COOK TIME:

YIELD:

4 servings
Ingredients
1½ pounds fingerling or small red potatoes, halved or quartered

3 tablespoons olive oil, divided

1½ tablespoons flour

Salt and pepper to taste

1½ cups fresh arugula

Zest of half a lemon

2 tablespoons freshly grated Parmesan cheese
Directions
1

Heat oven to 400º. Place the potatoes in a bowl with 1½ tablespoons of oil and toss to coat. Sprinkle the flour over the potatoes, then toss to coat evenly. Spread the potatoes in onto a baking sheet, separating any that stick together, and season with salt and pepper to taste.

Roast the potatoes for 20-25 minutes, stirring halfway through.

2

Allow the cooked potatoes to cool for about 5 minutes. Toss with arugula, remaining olive oil and lemon zest. Sprinkle with Parmesan, then season with additional salt and pepper if needed.