Fresh Berry Mascarpone Tart
This fresh berry mascarpone tart starts with a sweet cookie crust, is filled with whipped mascarpone cream and then topped with fresh berries.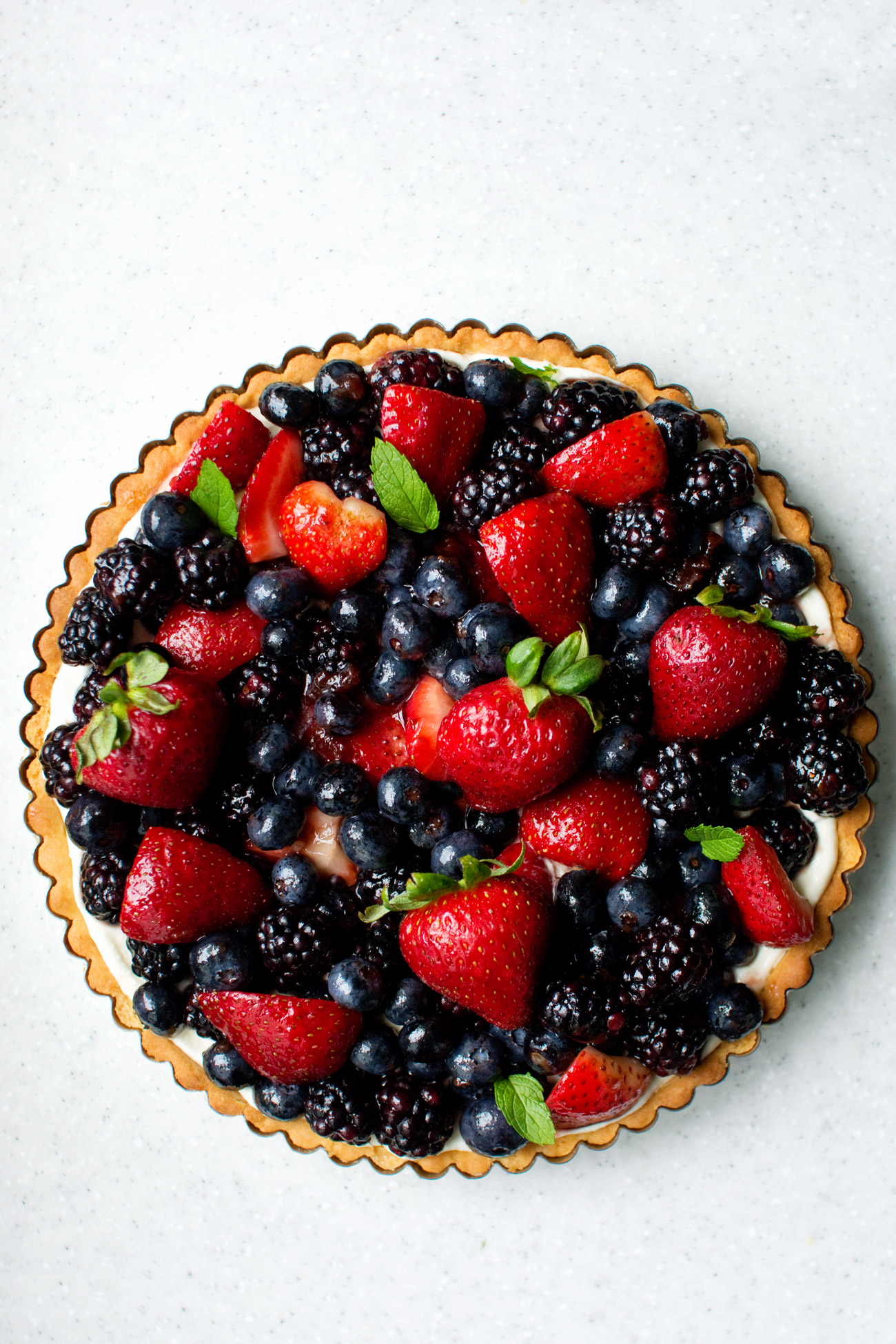 We started our summer with a bang, a whirlwind trip to California to celebrate our ten year anniversary. I wondered if we were crazy taking two kids on a flight literally across the entire country, but it went more smoothly than I expected. It was so worth the pre-trip craziness. We visited Sequoia National Forest, Disneyland, Santa Monica and Los Angeles. It was Eric's and my second time on the west coast, and man, I get why people love it there. Clara loved it and wanted to stay there forever.
The week we got home was ridiculous. Eric had to fly to Houston for work, and everyone here had some type of cold/allergy situation going on. We had plans to see our friends at their annual summer gathering the following weekend, but, thanks to everything going on, I totally put off deciding what to make until the morning of. I knew I wanted some type of berry dessert, but I only picked this one because I already had everything I needed. (I don't usually keep mascarpone here but had some leftover from making tiramisu recently.) I'm so glad I did because this easily just became my go-to summer dessert.
Summer is cookout season, and I don't know about you, but the last thing I want is a super heavy dessert after a cookout. This tart touches all the right notes. You get the sweet cookie crust, but it's balanced by the light whipped mascarpone filling. The berries, instead of being cooked and coated in sugar, are tossed with a reduced mixture of jam and berry liqueur. This tart lets the fresh berries shine, but still satisfies your sweet tooth.