Whole Wheat Sandwich Bread
This whole wheat sandwich bread is soft, nutty, and slightly sweet, making it perfect for any type of sandwich.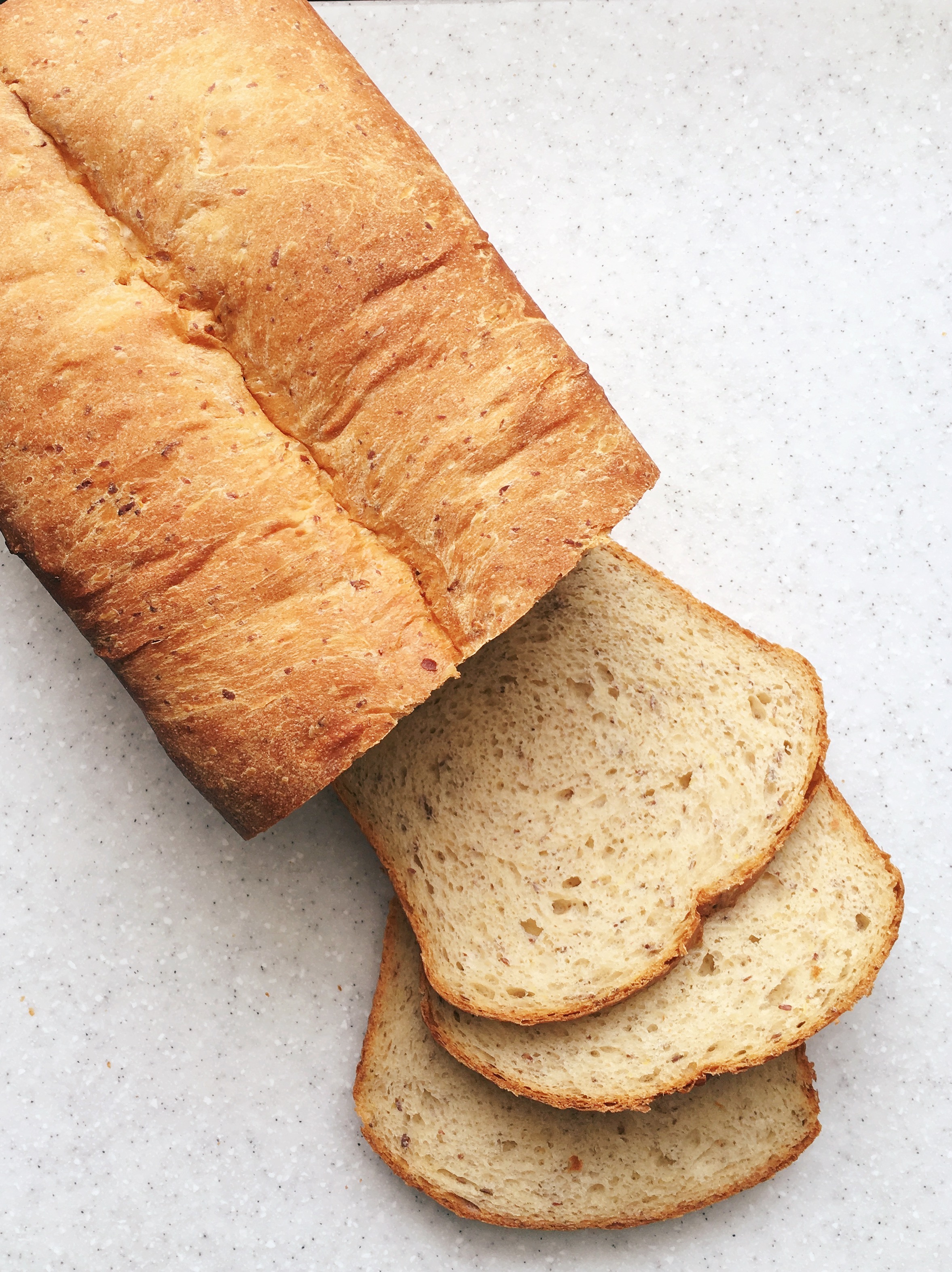 My little girl is starting school soon, so I've been saving ideas and recipes for her lunchbox. I'm sure we'll use leftovers and some make-ahead things, like the grain salads she loves so much, but I've also got big plans for sandwiches. I know they're simple, but I can't resist a peanut butter and jelly on soft, homemade bread with my favorite strawberry jam. We're also fans of peanut butter with banana, honey, and granola. And Nutella toast. Basically, we love bread.
I've made many loaves of bread, but this whole wheat sandwich bread uses a different method than other recipes I've tried. Unlike my go-to light wheat bread, this recipe uses a sponge, much like my favorite brioche loaf bread. This recipe also calls for soaking the whole wheat flour, softening it so that it doesn't puncture and deflate the dough. Wheat germ is added to bump up the wheat flavor, and honey adds a touch of sweetness.
This whole wheat bread has a soft crumb, and a slightly sweet, nutty flavor. The recipe makes two loaves, so make this once and you'll have an extra loaf ready to go. It also makes killer sandwiches, though if you're anything like us, you'll be eating it slice by slice with butter or jam until it disappears.
This bread requires several hours of downtime. Start it early in the day for same day baking, or start it on a Friday night to bake Saturday. You'll start the week with two loaves of fresh homemade bread, and that's always a good thing.