Pinto Bean and Swiss Chard Baked Burritos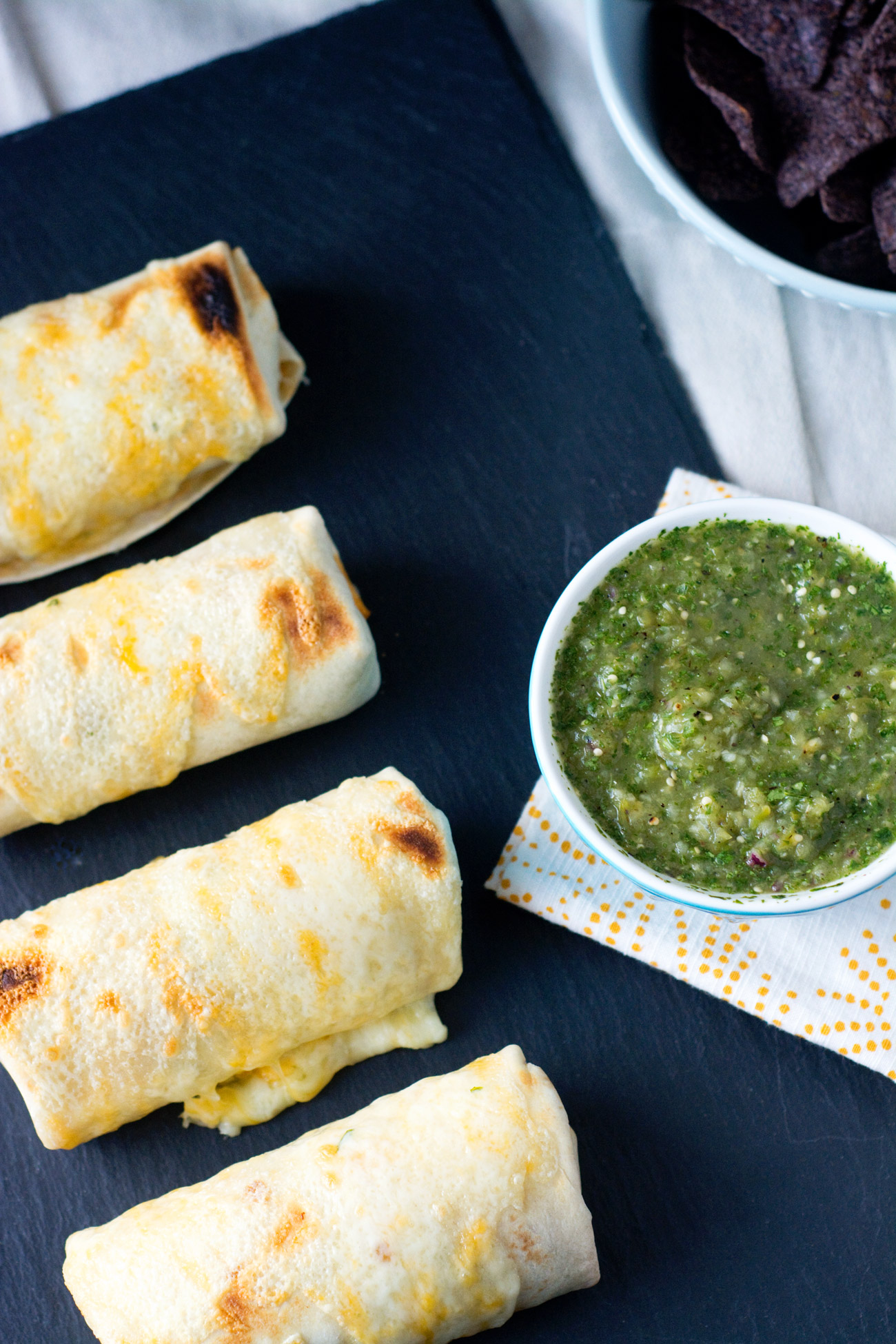 Vegetarian dinners are pretty regular at our house, and I'm always looking for new meatless main dishes that aren't pasta. This has been even more true lately, thanks to my weird pregnancy appetite. I am lucky in that I haven't suffered from morning sickness with either of my pregnancies, but I still have days where nothing sounds good to eat (and days where the complete opposite is true).
I've craved Mexican food even more than usual lately, which is to say basically all the time, but my on-again, off-again meat aversion has kept me from satisfying that craving. Given my love for all sorts of Mexican food, it should come as no surprise that finding a good recipe for vegetarian burritos was a total win for me, meat aversion or not. I'm usually wary of greens in burritos and enchiladas because they seem to get too wilted, but the Swiss chard holds up wonderfully. Flavorful rice and beans, along with a good dose of cheese, bulk up the filling. These burritos are so hearty and delicious that I was happy to eat the leftovers for lunch for several days in a row, and that rarely happens. Serve them with chips and tomatillo salsa or guacamole on the side, and you've got yourself a perfect dinner. Bonus: they freeze wonderfully, which means I'll have an awesome meal to have ready to go once the baby arrives (in the next eight or so weeks!), assuming I can make another batch and manage to not eat them all before then.