Chocolate Cupcakes with Quick Chocolate Buttercream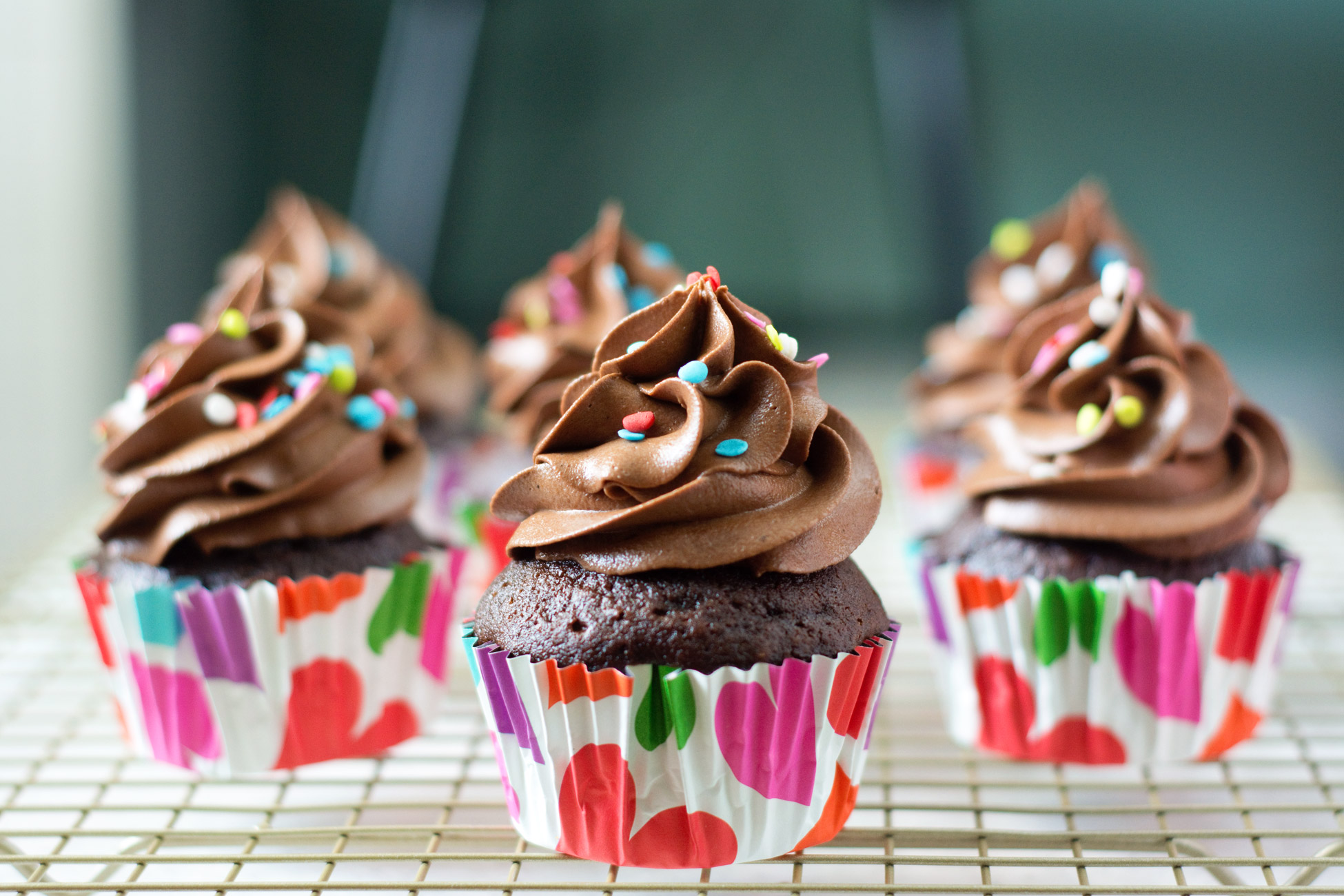 There's a part of parenthood that I feel like is largely forgotten about these days – the village. I'm sure you've all heard the saying "It takes a village to raise a child." There was a time when multiple generations all lived together or very close together. I'm not talking like hundreds of years ago, either. I spent the night with my grandparents many times as a child, and I recall being picked up from school by them occasionally, too. Even ignoring the fact that I grew up with family nearby, I remember moms helping other moms. I rode my bike all around my neighborhood, and someone's mom was usually around to check on the gaggle of children that gathered at the end of the street.
My village is filled with people both near and far. My sister. Eric's sister. Friends I've made from blogging (love you gals!) and friends from my moms group. All of them, unfortunately, are far away. I've been lucky, though, to find a village closer to home – my friends and neighbors. Not all of us are in the same life stage. Some of us still have little ones, some have kids in high school, some don't even have kids, and others are recent grandparents. Yet we all have the best time when we're together (there's almost always wine and food involved, so these are clearly my people).
I get asked all the time if it's hard living away from family. The answer is complicated, but it's made easier when I think about the family – our village – we've created here. When I expressed concern over planning for someone to care for Clara while I was in labor, many of them volunteered to be on our call list, and just knowing I had people who could be over at a moment's notice relieved so much of the anxiety I felt as my due date approached. After Leo was born, several of them brought us meals for those hazy first weeks. It's hard for me to put into words how truly grateful I am for each of them. If you have friends that love your kids like family, then you get it.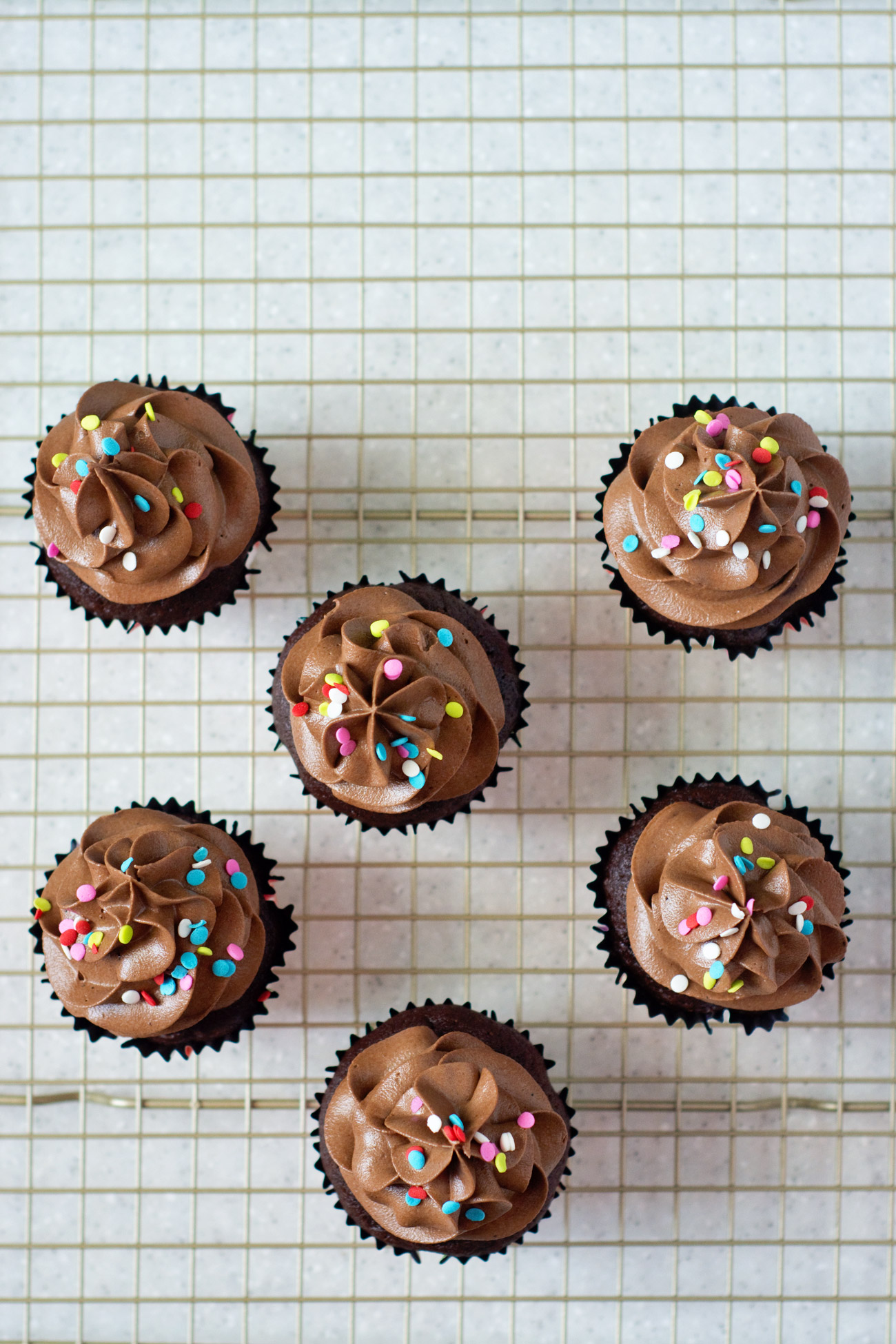 My friend and neighbor Jill ended up coming over the morning Leo was born. It happened so quickly, but she was here minutes after Eric called. I remember telling her something about what options there were for breakfast as I was having a contraction and trying to get out the door, and she said, "Go. I got this." After the delivery, Eric texted her to say he would come get Clara to bring her to the hospital, but Jill offered to drive Clara so that Eric could stay with me and Leo. And then she showed up with our favorite doughnuts. So when there was an impromptu gathering for Jill's birthday last week, I knew I had to make something festive. I didn't have much time, but cupcakes are one of the easiest things for me to whip up. I used my go-to chocolate cupcake recipe and topped it with a quick chocolate buttercream that comes together with just a few pulses of the food processor. These are my favorite cupcakes, not too sweet and intensely chocolatey, and I'm glad I got to share them with some of my favorite people.