Southwestern Cobb Salad with Creamy Cilantro Dressing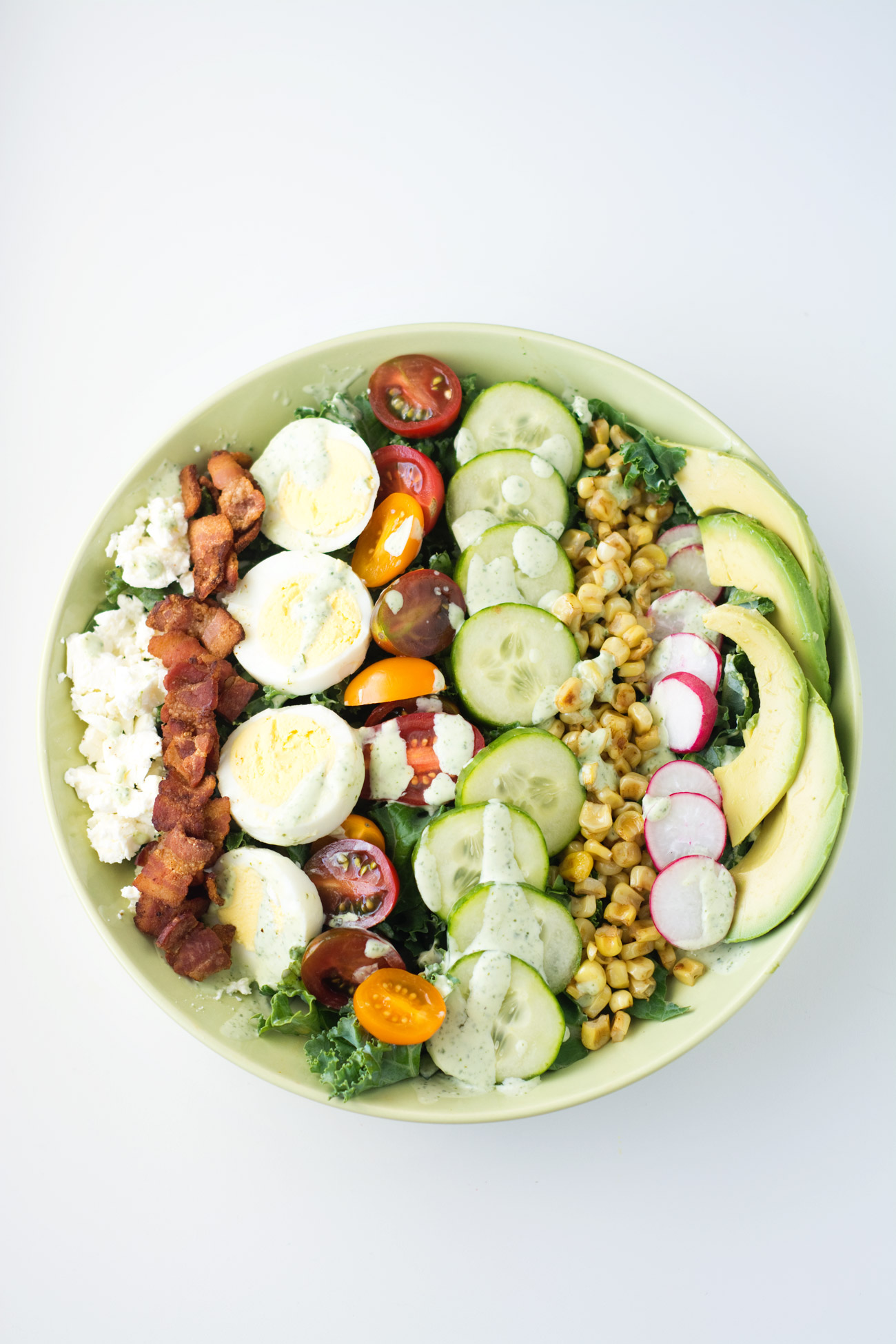 I was chatting with a friend recently and mentioned to her how much I miss this space. I've sat down to write posts a few times over the past few months, but I always end up walking away. With everything going on, it feels strange (insensitive, even) to come here and talk about food. My friend said something encouraging, how food is a common language. I want to believe that because food has long been a way for me to communicate. Making someone a meal or a batch of cookies is a good idea whether they're celebrating or grieving. Can we put good into the world by making and sharing food? I think so. (Note: I'm certainly not claiming this is how problems will be solved, just something kind we can do in a world that seems filled with hate.) I'm still trying to navigate this, and I appreciate you for being here.
So, with that, here's a new recipe that's perfect for this time of year. It's easy to assemble, and it makes a great lunch or dinner. I love recipes like this because it allows us to spend more time playing and less time cooking. The longer the days get, the more we want to spend that extra daylight outside. Also, Leo is everywhere these days, and in the time it takes me to get ingredients out of the pantry, he's already opened the cabinets and splashed in the pets' water bowl. Quick and easy meals have been a necessity around here lately, and the extra time we've had to play has been a major bonus.
The salad ingredients are customizable. Perhaps you'd add leftover grilled chicken, or add black beans and omit the bacon for a vegetarian version. Or maybe you prefer a different type of greens. I used kale here and think it's perfect for hearty salads like this. I also roasted my corn instead of adding it raw, and leftover grilled corn is even better. I don't really see any way to go wrong, especially when the salad gets drizzled with cool and creamy cilantro dressing. I added a jalapeño to my dressing, giving it just a hint of spice. The dressing, made a little thicker, also doubles as a fantastic dip for tortilla chips and/or taquitos.