Creamy Ricotta Kale Pasta
This creamy ricotta kale pasta is a weeknight wonder and can be on your table in just over the amount of time it takes to cook the pasta.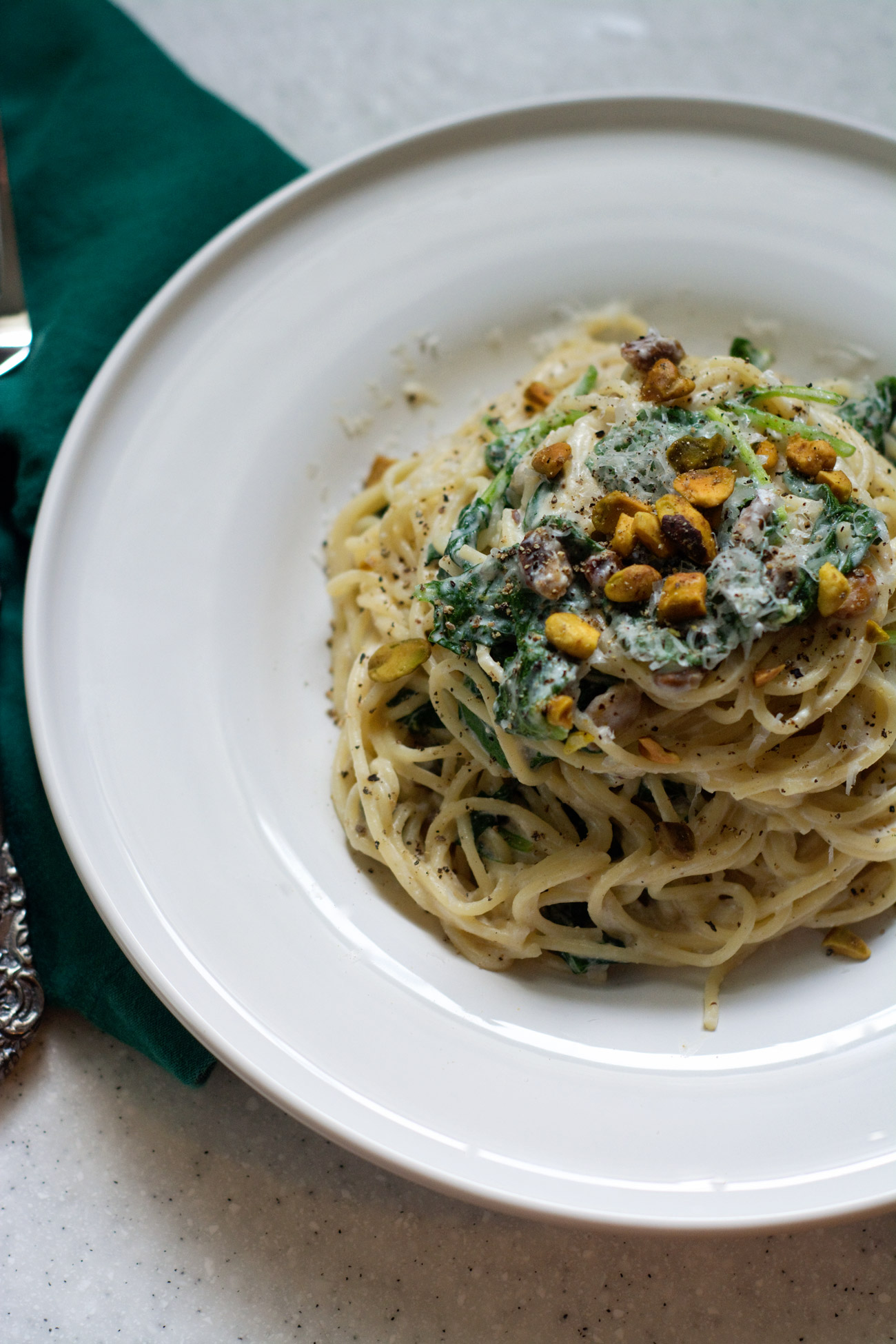 Pasta of some sort makes an appearance here every week or so. We are still adjusting to the new routine of kindergarten and the activities that come with it, so it's always nice to have some go-to recipes that can be made quickly. Even if I don't plan ahead as well as I should, knowing which recipes I can turn into dinner in a short amount of time prevents us from grabbing takeout too often. (Though my favorite casual restaurant from DC, Cava, opened here not too long ago, and I could easily eat there twice a week.)
This vegetarian pasta is one of my new favorites (this kale and pumpkin seed pesto pasta is the other). It's hearty without being heavy. I'm not ready for those ultra comforting recipes of winter, and this recipe perfectly toes the line of the warm days/chilly nights of fall.
The original recipe called for arugula. I typically love arugula, but kale is my favorite green. It's excellent in this pasta, too, because it holds up well to the creamy ricotta. You can make this recipe in a single pot, so it's a win all around.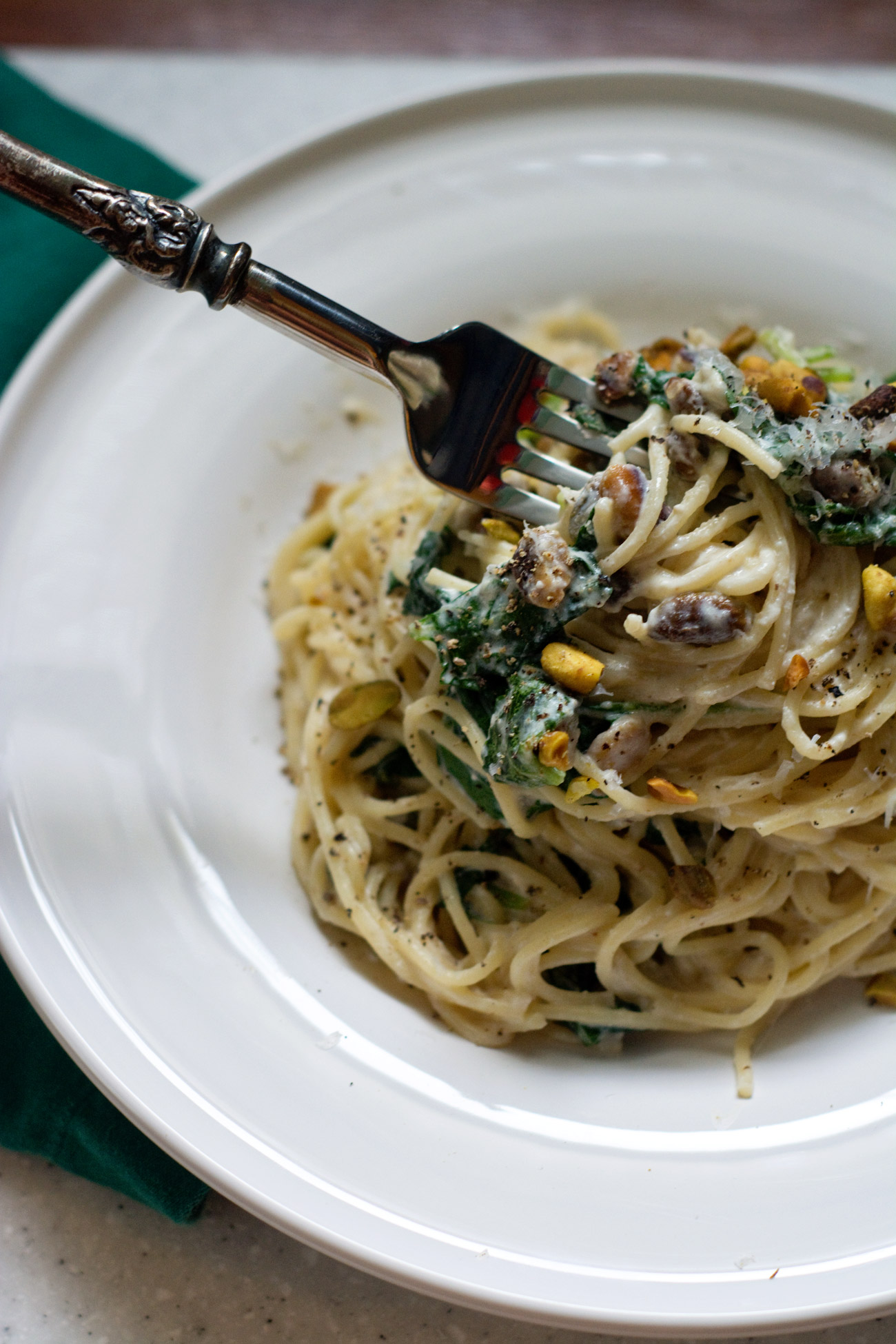 Ingredients
8 ounces dried pasta (spaghettini and linguine are good options)

2 tablespoons olive oil

1 clove garlic, minced

¾ cup roasted, salted, shelled pistachios, chopped

1 cup ricotta cheese

¼ teaspoon salt

Pinch red pepper flakes

½ cup grated Parmesan cheese

5 ounces baby kale or arugula

Black pepper, to taste
Directions
1

Bring water to boil in a large pot and cook pasta according to package directions. Drain, reserving 1 cup of water.

2

In the now empty pot, heat oil over medium-high heat. Add garlic and all but 2 tablespoons of the pistachios. Cook for about 2 minutes, until fragrant and lightly toasted. Stir in ricotta, salt, red pepper flakes and ½ cup of pasta water. Continue stirring until smooth and heated through.

Transfer pasta to pot and stir in Parmesan. Add remaining pasta water, and toss until sauce is creamy. Gently toss in kale until slightly wilted. Serve with remaining pistachios and black pepper.